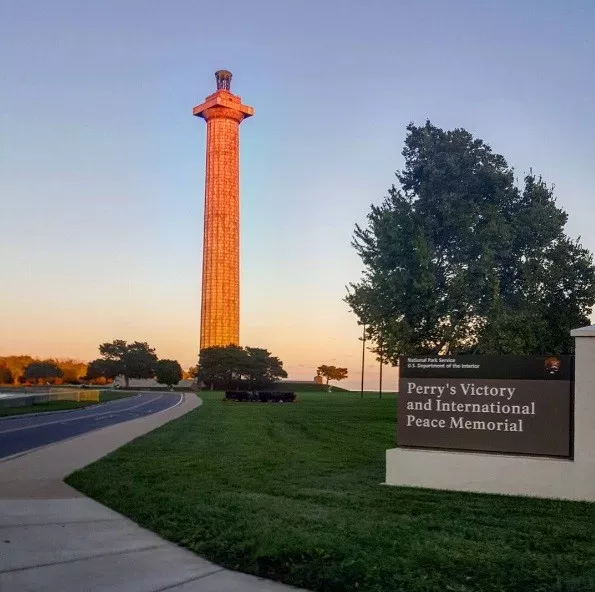 Vandals defaced areas of Perry's Victory and International Peace Memorial in Put-in-Bay last weekend. As the monument — a resting place for three officers who died in the Battle of Lake Erie — is
closed this summer
for construction, the vandals reportedly scaled a fence to gain access.
Agents are offering up to $1,000 for information leading to the arrest of individuals involved.
"Hopefully, with help getting the information out, the reward could provide an incentive for someone to call in to help us resolve this," superintendent Barbara Fearon
told the Register
.
The National Park Service did not specifically state what was done to the memorial. But anyone willing to trespass and disrespect a historic monument likely doesn't have much of a filter, so use your imagination.
The monument also honors the peace brought by the War of 1812, and all fallen soldiers from the Battle of Lake Erie.