14 Vintage Photos of the Cleveland Arcade
All photos are courtesy of the Cleveland Memory Project.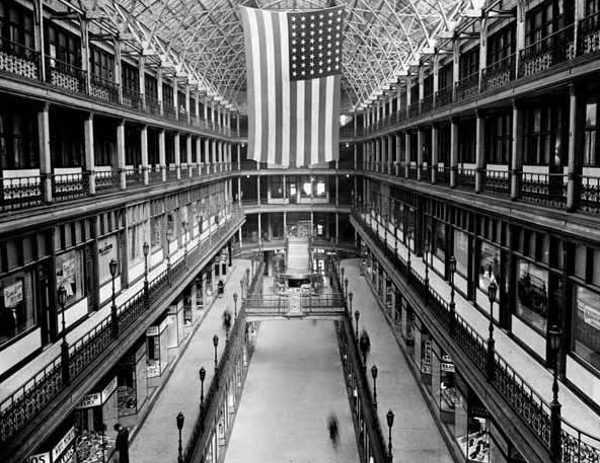 Vitality Health Foods store in the Arcade, 1971.
Euclid Avenue entrance, 1979.
View of Euclid Avenue and the Arcade entrance, 1928.
Showboat Ball at the Arcade, 1960.
NBA All-Star game celebration, 1981.
Reject Art Show at the Arcade, 1949.
Shopping at the Arcade, 1961.
Christmas Tree in the Arcade, 1978.
Superior Avenue entrance, 1925.