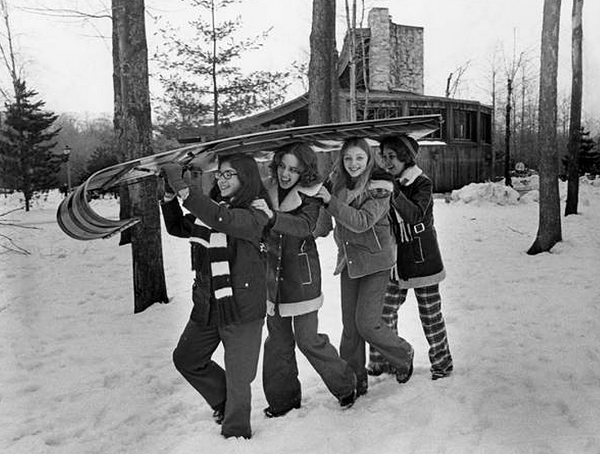 Tobogganing at Mill Stream Run in Strongsville, 1974.
Toboggan chutes at Mill Stream Run, 1968.
Ice skating on Strawberry Lane Pond in the North Chagrin Reservation of the Cleveland Metroparks, 1978.
Lakewood Heights Boulevard, City Ice and Fuel Skating Rink, 1947.
Sledding at the Cleveland Metroparks, 1967.
Ice fishing at Mogadore Reservoir, 1956.
Shoveling in Shaker Heights, 1962.
Snowball fight outside the old YMCA building in Cleveland Heights, date unknown.
Hathaway Brown Winter Carnival, 1984.
Sledding at Cain Park, 1970.
Children climb the stairs to toboggan slide at Mill Stream Run, 1974.
Ice fishing on Lake Erie, 1961.
Ice hockey game in Parma Forestwood skating rink, 1960.
Child sledding, early 1900s.
Horse-drawn carriage, 1910.