78th Street Studios Third Friday Art Walk
When: Fri., Oct. 20, 5:30-9:30 p.m., Fri., Nov. 17, 5:30-9:30 p.m. and Fri., Dec. 15, 5:30-9:30 p.m.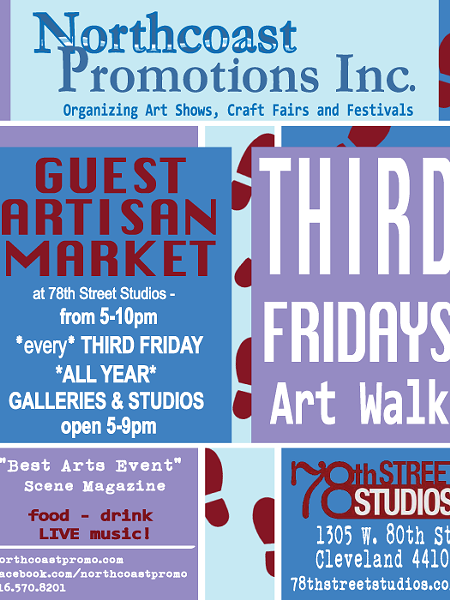 Free Admission! Join us in SmART Space (1st Floor) or the Ramp Level at 78th Street Studios for Third Friday Art Walk between 5pm - 9:30 pm. Indoor Art Walk with 50+ Studios and Galleries. Northcoast Artisans' Market features up to 20 local ever changing guest artists each month. Fine Art and Handmade Crafts -- Support Local Art and Small Business! This show is held every Third Friday from January through December - Applications accepted all year.
Price: Free