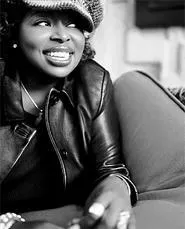 Angie Stone, in the company of legends.
Although her body of work covers several genres, Angie Stone insists her feet have always been planted firmly in gospel. "I sang in church all my life," she says. "Basically, all my life I've been a product of my church, and I love it."
For the next few months, Stone will get the chance to revisit her gospel roots as a featured performer on the Sisters in the Spirit tour, which pulls into the State Theatre this Friday night. The concert series began in 2001 as a gospel program. Over the past six years, it's evolved into a more far-reaching celebration of female empowerment and spiritual renewal. This year's bill includes gospel legends Shirley Caesar and Dorinda Clark-Cole, as well as R&B singer Kelly Price.
"A tour with all the greats like Dorinda Clark, and myself with Shirley Caesar and Kelly Price -- I mean, it don't get no better than that," says Stone. "I'm just grateful that they chose me to be in the company of that kind of greatness."
Stone herself was brought up listening to Caesar as well as gospel giants like the Williams Brothers, the Clark Sisters, and the Praying Angels.
Mainstream Americans are most likely to recognize Stone from her brief appearance on VH1's insipid series Celebrity Fit Club. But to soul fans, she has been a heavyweight on the scene since her 1999 solo debut, Black Diamond, which helped popularize so-called neo-soul. Regardless of the name it was given, her music made an immediate impact. Doing duty as a singer, songwriter, keyboardist, and occasional producer, Stone has since produced three more albums: Mahogany Soul (2001), Stone Love (2004), and Stone Hits: The Very Best of Angie Stone (2005).
Her smoky, from-the-gut vocals and evocative lyrics are set to music that fuses the thump of modern R&B, the smooth melodies of vintage soul, and the improvisational flourishes of jazz. Her vocal work has earned her two Grammy nominations and two Soul Train Lady of Soul Awards. She has also appeared in the movie version of the musical Chicago, as well as in film and television projects.
That might be enough to keep most soul sirens busy. Not Stone. She has also written hits for Alicia Keys and Joss Stone, blown the sax behind Lenny Kravitz, toured with funk and gospel groups, and recorded theme songs for sitcoms. Her current project is typically ambitious: She's helping relaunch legendary recording label Stax.
Stone's recording history plainly falls on the secular side of the spectrum, but she insists she'll bring plenty of gospel flavor with her when it comes time to sing with the Sisters. "I'm a secular artist, and I do what I do," she says. "I sing some of my music, as well as give you something inspirational that's new."
And why not? Gospel music -- aimed at rousing the spirit of a higher power in listeners -- birthed soul music back in the '50s. So it makes sense for the two genres to enjoy a little intermingling.
Or, in the case of the Sisters tour, a lot of intermingling.
All the singers will perform solo, but the music itself will never stop. Each performer's set will blend into the next, with Stone's rich compositions giving way to Caesar's inspirational arias, which will segue into Price's velvety melodies, and so on. The grand finale will feature the entire crew performing the Ray Charles classic "Shout!"
Stone vows the show will be nothing like your standard concert. And she should know: She's fresh off of a run with the star-studded Heineken Red Star Soul tour.
"On this [Sisters] tour, you're dealing with a different audience," she notes. "You're dealing with an audience that comes to hear spiritually uplifting music. Whereas when you're dealing with the Heineken tour, you're dealing with people that come to dance and have a good time."
And, of course, drink lots of Heineken beer.
As a gospel lover herself -- and now the star of an ad hoc revue chock-full of other gospel stars -- Stone knows that plenty of fans will ask when she's going to release an album with some true religion.
"Absolutely, that's coming," she promises. "It's gonna happen."