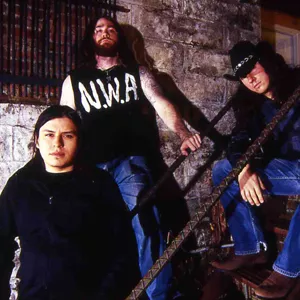 Indianapolis rock band
Demiricous
formed on Halloween Night in 2001, which sounds about right: The quartet's new album,
One
, is rife with ghoulish howls, haunting growls, and a general sense of mayhem. Like many Midwest metal bands, Demiricous makes a point of blasting eardrums, but it also injects songs with blue-collar workmanship:
One
features lots of dual-guitar shredding and plenty of hooks throughout. And like Slayer — an obvious influence — Demiricous prefers its thrash served with a side of politics, fetishizing the carnage and destruction singer Nate Olp yelps. Bonus:
One
includes the year's best song title (metal division): "Repentagram."
Tue., May 9, 7 p.m.