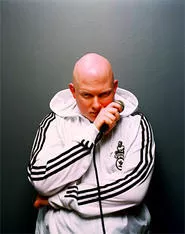 "Every stone that's ever been cast/Or blow that's ever landed/Helped to build the man that's standing before you," raps Brother Ali on his new disc,
The Undisputed Truth
. It's a line that embodies what the dude is all about. Ali, you see, is a legally blind albino, something that made him the punch line of many jokes as a youth.
These days, however, Ali (born Jason Newman) channels his adversities into a confidence that makes his rhymes sound like Muhammad Ali jawing before a fight (perhaps explaining the moniker). But while he's quick to brag, there's also a sense of depth to Ali's lyrics. Truth touches on such subjects as poverty, fatherhood, religion, and a mission that's dear to his heart: the preservation of hip-hop. Angered by the state of modern rap, he addresses his peers: "I demand you start listening to the crowd/If not, we're gonna burn this shit to the ground." His bold style and complete lack of subtlety make Truth one of this year's most vital releases.