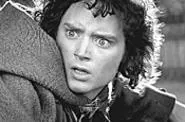 After three years of hosting marathon readings of The Lord of the Rings books, Gordon Jardy is trying something new this year: a Lord of the Rings DVD Extended Movie Marathon Celebration, happening Saturday at Cleveland State University. That's right -- more than 11 ass-numbing hours of Peter Jackson's epic trilogy, with stops for food and giveaways (special-edition copies of the books and a gold ring that looks just like the one Frodo hauled all over Middle Earth). "It's going to be a long day," says Jardy.
To mark the occasion -- which coincides with the release of the The Lord of the Rings: The Return of the King (Platinum Series Special Extended Edition) DVD -- we talked Tolkien with Jardy.
Do you feel like Gandalf, leading a nation of little people on a quest to sit through all three extended versions of the movies?
Yeah, well, it is fun to bring people together. That's what I get out of it. But other people usually dress up like Gandalf.
Do the people who dress up stick to their own character groups? Like, the elves on the left side of the room and the orcs on the right?
We try to promote peace, so we like people to mingle.
Will there be Hobbit-style food at this thing?
We're going to have Mount Doom cupcakes. We have a special recipe we give out to people who want to make them.
There are only four female characters in the whole saga, and one is a giant spider. Did Tolkien have issues with women?
I don't know what's in his mind. But there are issues there, including racism. I can't speak for him, but I wish that women were more pronounced in his writing.
Which injury is worse: the stab wound that Frodo gets from that giant spider, or the loss of butt sensation from sitting through this marathon?
Oh, I'd much rather sit through the movies. Who wants to be stung by a giant spider? I sure wouldn't.