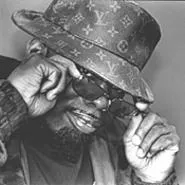 Local promoter Tony "X" Franklin has helped put Cleveland on the hip-hop map.
A 7-year-old boy made the rap world notice Cleveland. It started when local hip-hop promoter
Tony "X" Franklin
didn't know which way to go with a new album he had been given.
"I said to myself, the rhyme style is so basic, but it's clever. I don't know how to do this one," Franklin recalls. So he handed the album -- Leprechaun, the 2000 debut of little-known Houston rapper Lil' Flip -- to his second-grade son, Ta-rel.
"I couldn't believe how much he loved it," Franklin says. "I said, 'Take this outside and let your friends hear.' Believe it or not, I had 17 kids lined up outside my house wanting a copy of that one song, 'I Can Do That.' I knew right then I had something."
Franklin pushed the album at skating rinks and elementary schools; soon, moms and dads were catching on. Flip sold a staggering 40,000 copies of Leprechaun in Cleveland alone -- sales that fueled a multimillion-dollar deal with Universal. Cleveland rightly scored much of the credit.
"We got a huge response from Cleveland," says Duane "Humpty Hump," head of Flip's label, Sucka Free Records. "Cleveland is hip-hop city, period."
Before Franklin broke Lil' Flip, he had helped build the platinum career of Atlanta's Lil Jon. Franklin has since hit big with southerners Mike Jones, David Banner, Mr. Mike, and others. And he's not the only one with the magic touch: These days, building careers for out-of-town rappers is becoming something of a cottage industry here.
"Cleveland is one of our top markets," says Alvin Stafford, who handles promotions for Houston's Rap-A-Lot Records, home to platinum rapper Scarface. "If it's not No. 1 on some projects, it's No. 2. If we put something out and it doesn't sell in Cleveland, we know it's trash."
"It's an awesome market for hip-hop," echoes Judy Jones, head of J. Jones Entertainment, the Cincinnati company that, with Cleveland's help, has made stars out of Master P, Field Mob, and the Cash Money Records clique.
Geography has a lot to do with the growing influence. Located between the East and West Coast scenes and the booming South, Cleveland doesn't adhere to one sound, as most other regions do. Everything from West Coast G-funk, East Coast street sounds, and especially southern bass charts well.
"You can't really say, 'Okay, if you go to Cleveland, it sounds like this.'" Franklin says. "There's no definitive sound here, and that allows you to promote and saturate the market with any kind of music. If it's accepted here, it's gonna pick up and travel to other parts of the country."
With corporate radio playlists becoming increasingly homogenized, breaking albums through word of mouth has become especially important. And Cleveland, with its sprawling rap undergound, is nationally known for launching records at the street level, thanks to independent retailers like the Joy of Music (4071 Lee Road) and Nikki's Videos and Records (11701 Buckeye Road).
"The thing about Cleveland that I really like -- and a lot of people may look at it as a negative -- is the vast street element there," says Eight Ways label president Motown Lee, who calls Cleveland a top-three market. "That street element is really going to tell what your music is going to do. You can have a radio hit, where they play it on the radio two million times; then after a month, people are tired of it. But if you're driving down the street and the car next to you is playing your record, and that cat is a street cat, that really says something, because he's not only playing it for today; he's playing it for tomorrow and the day after that. That's bigger to me than radio."
Yeah, it'd be nice if we could break some artists of our own, once every decade or so. But along with the increased attention from industry types come new opportunities for locals. Already, up-and-coming Cleveland rhymer Skent Dukes has collaborated with Lil' Flip, and Dogzilla has a record with Mike Jones.
"Cleveland likes to take pride in saying, 'Okay, if it wasn't for us, Field Mob wouldn't have gotten a deal, David Banner or Lil' Flip wouldn't have gotten any love, or look what we did for Lil Jon,'" Franklin says. "Prior to that, Cleveland didn't have a face for hip-hop. Now Cleveland's face is 'We break more records than New York and L.A. combined.'"