NOTE: Due to the COVID-19 pandemic, please check with venues to make sure scheduled events are still going on. We also recommend checking up on the individual events' safety protocols before heading out. Stay safe and respect others.
Coaches Corner Live Tour Presented by RE/MAX
When: Wed., June 23, 9-11:30 a.m.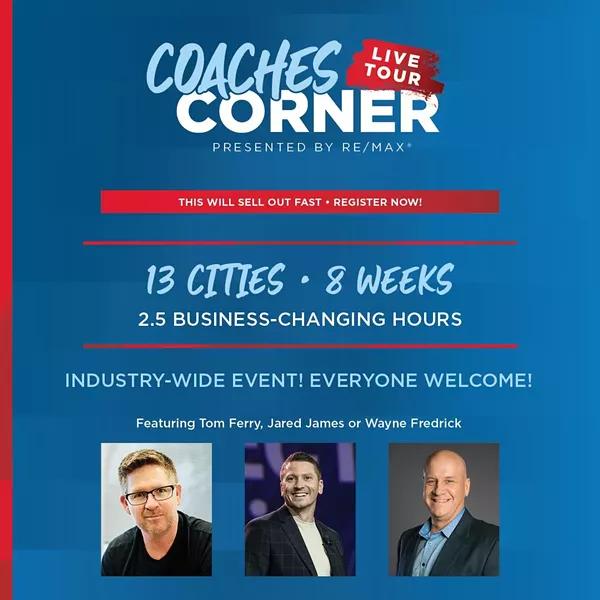 The Coaches Corner Live Tour Presented by RE/MAX is traveling across the country this summer, giving agents and brokers from any brand the opportunity to learn – in-person! – new skills to elevate business growth from the experts who have seen it all. Join renowned real estate coach Wayne Fredrick for an individualized coaching experience. The two-and-a-half hour session will provide an invaluable opportunity for real estate agents to mastermind and work together on a personalized roadmap to excellence.
Price: 25.00