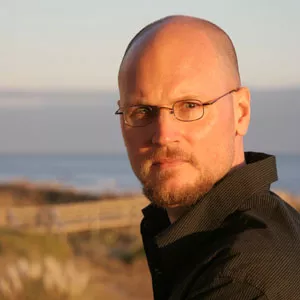 Augusten Burroughs
comes from the David Sedaris school of confessional book-writing, but Burroughs comes from an even more fucked-up family. As chronicled in three best-selling memoirs, Burroughs' childhood featured a drunken mom, an indifferent dad, and a feces-inspecting surrogate father, who also happened to be Mom's shrink. No wonder he ended up a sardonic alcoholic, detailed in the poignant but gut-busting Dry. "I don't want to write about myself forever," says Burroughs. "I know the end of every book before I even write the first word. I know exactly what's going to happen, because I already lived through it."
The movie version of Burroughs' breakthrough, Running With Scissors, just hit theaters, and it doesn't skimp on the book's most harrowing and hilarious parts — including Burroughs' affair, when he was 13, with the 33-year-old son of his mom's psychiatrist. "It's a surreal experience watching a movie of your life," he says. "It was such a relief that it doesn't suck."
Wed., Nov. 1, 8 p.m.