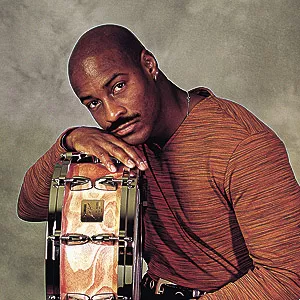 Sonny Emory
says that he still keeps in touch with his former Earth, Wind & Fire bandmates — despite widespread rumors that he parted from them on bad terms in 1999, after 13 years as their drummer. "It was simply to pursue my own career," he says. "I really wanted to get my own thing happening. It was impossible to do both." Emory is in town tonight to lead a drum clinic, sign autographs, and preview his upcoming album,
Ascension Maintained
. "We all deal with circumstances that sometimes discourage us and deter us from our dreams and aspirations," he says, explaining the CD's title. "As long as you keep your head lifted and your ascension maintained, you should be in a good space."
Mon., April 17, 7 p.m.