Many events have been canceled or postponed because of the coronavirus pandemic. Please check with any venue before leaving the house.
Better yet, don't leave the house unless you absolutely have to. Stay safe, Cleveland.
Give Thanks Craft & Vendor Show
When: Sat., Nov. 13, 9 a.m.-2 p.m. and Sun., Nov. 14, 9 a.m.-2 p.m.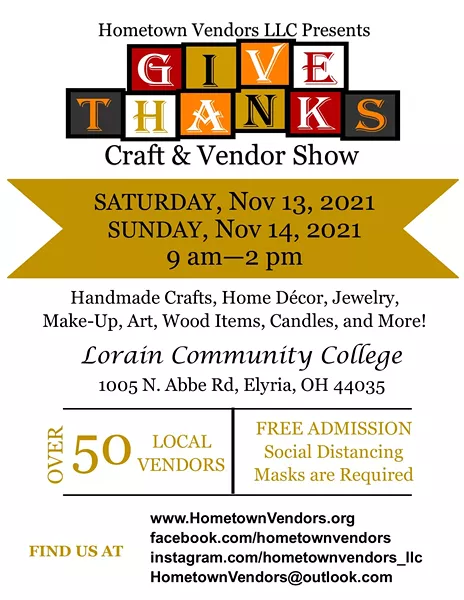 Are you looking to decorate your house for the holidays? Or are you looking for that special piece of jewelry, lip color, or eye shadow to finish off your holiday party outfits? Maybe you need some new bath and body products or scents for your home. Do you have that special person on your shopping list that has everything and you are looking for something handmade, something unique, and one of a kind? Well, stop in and shop with over 50 different vendors each day. Oh and do not forget to bring your friends because admission is free.
Price: Free Admission