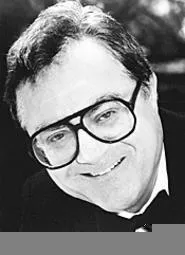 Funnyman Pat Cooper: Still knockin' 'em dead after 42 years.
2/17-2/18
For someone who claims not to be an insult comic, Pat Cooper sure does shout a lot. "I was Howard Stern before Howard Stern was Howard Stern!" bellows Cooper, ranked by Comedy Central last year as the No. 69 stand-up comedian of all time. "I'll yell at people and let them know what I'm thinking. I tell it like it is. I closed the Friars Club roasts for 10 years. People were afraid to go on after me!"
"The Italian Wedding," in which squat Italian matriarchs and their families wolf down piles of capicolla sandwiches, was Cooper's breakout routine. He first performed it on The Jackie Gleason Show in 1963. Since then, his ethnic background has been the core of both his personality and act (his '90s revival, via Stern's radio show, set him up for roles in Analyze This and its sequel, Analyze That).
Forty-some years after the bridal bit, Cooper, at 75, still writes his own jokes. At shows, he mixes road-tested material with improv. "I'm still holding my own," he says. "And someday, I'll hold yours." Bada-boom! Cooper plays Hilarities 4th Street Theatre at Pickwick & Frolic (2035 East Fourth Street) at 8 p.m. Thursday and 7:30 and 10:15 p.m. Friday. Tickets range from $20 to $30, available by calling 216-736-4242. -- D.X. Ferris
Hpster Hangout
Stimulation blends distinctive drinks and DJs.
2/18-2/19
Behind the bar at Hamilton's, Marc Hewlett stared at the bottles of Hpnotiq on the shelf. If he could take the vodka-and-cognac liqueur and mix it with champagne and fruit juices, he thought, he'd become a martini machine. That idea has blossomed into the weekly Stimulation, where things kick off with a rotating cast of DJs spinning deep-house grooves from the U.S. and U.K. on Friday. It continues on Saturday night, when prices for the nine-buck, nine-ounce martinis are cut nearly in half. There's the five-dollar Hpster, with a pineapple twist, or Blue Bubbles, which can be garnished with a blue-cheese olive or a strawberry and a glowing swizzle stick. "It tastes good, but at the same time, people like things that look good," says Hewlett, the club's owner. "So when you got this aqua-blue drink, and it tastes good, people like it. And it's simply sexy." Stimulation happens 9 p.m. to 2:30 a.m. Friday and Saturday at Hamilton's, 1415 Euclid Avenue. Admission is free. Call 216-241-7721 for more information. -- Cris Glaser
Pass the Mic
Shari Turner is one busy drag queen.
2/17-2/21
Whitney Houston impersonator Shari Turner won't forget how she was "discovered" three years ago: "I was in a bar, and one drag queen thought I was a girl," she recalls. "And I wasn't even in drag!" These days, the 5-foot-11 Turner spends five nights a week in full rhinestone-and-sequin regalia. If she's not hosting pageants -- she emcees Mr. & Mrs. Black Gay Ohio at the Interbelt in Akron at 10 p.m. this Sunday -- Turner is passing around the karaoke mic every Monday. "I only sing because they pay me to," she says. Turner performs at 11 p.m. Thursday through Saturday and Monday at Bounce, 2814 Detroit Avenue. Admission is $3 on Friday and Saturday; free on Thursday and Monday; call 216-357-2997. -- Cris Glaser
School of Rock
WED 2/23
To paraphrase the Lovin' Spoonful, you can't teach a stranger about rock and roll. But that's not stopping the Rock Hall from trying. At its monthly Rock and Roll Night School, folks will get the lowdown on such music pioneers as Robert Johnson (pictured) and take a trip to 1970s England to explore punk rock. Class is in session from 7 to 8:30 p.m. Wednesday at Case Western Reserve's Harkness Chapel, 11200 Bellflower Road. Admission is free; call 216-781-7625. -- Michael Gallucci