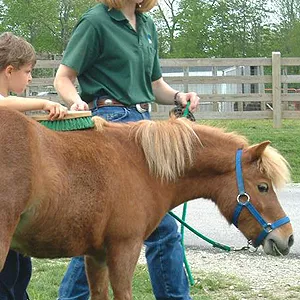 Even if you don't know a saddle from a snaffle,
HorseFest 2006
promises a day of equine action and enlightenment for all visitors. In addition to the many different kinds of horses that'll be trotting around the grounds and several seminars on how to train your steed, experts will be on hand to explain Zen horsemanship and lead the horses through some fancy steps. "We've kicked it up a notch this year," says Lake Metroparks spokeswoman Beth Florian. That means even more varieties will trot, gallop, and dance at this year's Cavalcade of Breeds, and the horse-and-hound relay will capture the thrill of the hunt — without the poor fox getting it in the end. Plus, 18-inch pony Teenie will lead a posse of vertically challenged pals on stagecoach rides throughout the park. "The spirit and the depth of the horses are wonderful," says Florian. "There's so much to take in."
Sun., May 21, 9 a.m.-5 p.m.