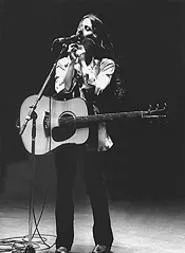 Alanis hit the sophomore jinx.
As the '90s draw to a close, we're easily reminded of the good times, when artists came to town and lived up to expectations. Whether it was U2's tongue-in-cheek technological onslaught on the sly "Zoo TV" tour or Pearl Jam's angst-filled, generation-defining show at Peabody's DownUnder, there have been many memorable nights that will bring smiles to our weathered mouths when we're in an old-age home some 50 years from now. Unfortunately, there have been plenty of tours that just never lived up to the hype. Here's a few of the decade's most disappointing tours that rolled through town.
Alanis Morissette
Gund Arena
February 15, 1999
As powerful and sublime as this alternative queen's breakout amphitheater headlining tour was in 1996, the magic had disappeared by the time Morissette hit the road in support of her sophomore album, Supposed Former Infatuation Junkie. Morissette's infatuation with herself was a turnoff, as she opened with a handful of songs from her new album in a desperate attempt to promote it. By the time this charade was over, she had lost any connection she might have made with the crowd. Dancing, spinning in circles, and entertaining no one but herself, Morissette showed her sabbatical to India may have cleared her head, but it made her audience that much more confused. The Canadian singer proved that, despite a trillion albums sold, you still have to put out a good product to succeed (see Peter Frampton). Isn't it ironic that the sophomore jinx hit the one artist you hoped it would?
Bon Jovi
CSU Convocation Center
March 4, 1993
Momentum often plays a large role in determining whether a show is successful. With the rise of alternative rock and the decline of hard rock, the Cleveland State University Convocation Center was supposed to give these New Jersey boys the security of playing an arena small enough that they could still fill it. Unfortunately, the Keep the Faith tour, which pulled into Northeast Ohio on a snowy winter night, already had the feel of a greatest hits tour with the rock and roll cowboy motif in full effect. There was a point in the show -- during the sappy "Bed of Roses," with the band draped in searing red light -- when you could sense that a long sabbatical and ephemeral acting career was in order for Jon Bon Jovi. Although threats of a reunion have been made, their vacation, thankfully, still lasts to this day.
H.O.R.D.E. Tour
Blossom Music Center
July 21, 1998
The last installment of the H.O.R.D.E. Tour (Horizons of Rock Developing Everywhere) was supposed to be a diverse amalgam of fun (Barenaked Ladies), melancholy (Smashing Pumpkins), and jam rock (Blues Traveler). The end result was a nonlinear, forgettable experiment gone awry. The Ladies' lack of intimacy exposed them as a novelty act -- sing-alongs such as "The Old Apartment" and "If I Had 1,000,000" lacked the same punch exhibited six months earlier at the CSU Convocation Center. The Pumpkins were too preoccupied shoving Adore down fans' throats to pay any attention to the bored audience. An acoustic version of "Tonight, Tonight" and the discordant "Bullet With Butterfly Wings" unfortunately were reworked to the point that they were barely recognizable. And Blues Traveler's long-winded jams were tediously self-indulgent.
Backstreet Boys
Blossom Music Center
July 22,1998
The secret to being a pop sensation is to hawk as much merchandise as possible without ever letting on that you're doing so. The Backstreet Boys might as well have been wearing press-on tattoos in the shape of dollar signs on their foreheads after their terribly choreographed, lovey-dovey spectacle. Despite the prepubescent delirium, "Everybody (Backstreet's Back)" and "Quit Playing Games (With My Heart)" came across as calculated schlock written by a second-rate Maurice Starr. The archetype for this type of merchandising was defined less than a decade earlier, when the New Kids on the Block played the same venue to greater heights of hysteria and chaos.
ZZ Top
Richfield Coliseum
February 11, 1991
After tearing up the charts in the '80s with guitar-driven rockers aided by the support of MTV, this Texas group was ready to light another match when it pulled into Richfield in the winter of 1991. While their pre-Jamiroquai use of a conveyor belt was ahead of its time, their new material stank, and AOR gems such as "Sharp Dressed Man" and "Gimme All Your Lovin" simply showed the band's one-dimensional delivery. Also, the novelty (you can only watch a man spin his guitar so many times before it becomes blasé) and simplicity of their refried '70s-guitar-based music stank up the joint -- the title of their then-new disc Recycler accurately summed up their live show.
Metallica
Blossom Music Center
July 18, 1998
The division between pre- and post-sellout Metallica was obvious on this warm summer night, as newer tracks "Fuel" and "King Nothing" lacked the anti-establishment sentiment found on '80s anthems such as "Creeping Death" and "Master of Puppets." Sure, the songs were high-octane -- which, for any other band, would have sufficed -- but the corporate Metallica couldn't be disguised. The final nail in the sellout coffin came with an acoustic set -- Metallica doing anything unplugged is sacrilegious -- with old-school tracks "The Four Horsemen" and "Motorbreath" getting the toned-down treatment. Elder fans stood in horror as the youthful crowd reveled in their newfound neo-metal leader. This show proved the hard rock band's transformation from an innovative underground act to mansion-on-the-hill dwellers was complete.
Motley Crue
Richfield Coliseum
July 5, 1990
As their Dr. Feelgood tour wound down, the '80s glam band Mötley Crüe picked an opportune time to rake in the cash once again before becoming obsolete. One could sense the urgency as Tommy Lee -- in G-string and suspenders -- and the band kicked out jams such as "Home Sweet Home," "Wild Side," and "Shout at the Devil" for what would be their last kick-ass, arena-rock go-round. The latter track featured a pentagram light show that guitarist Mick Mars seemed to enjoy a little bit too much. Everything was just too exaggerated, and the energy the band seemed to have in the late '80s was gone.