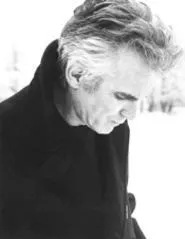 Haunted by the bad things he's done, Johnny Dowd comes to the Beachland.
A middle-aged furniture mover who has claimed the fringe-blues as his means for exorcising murderous demons, singer-guitarist Johnny Dowd has come in to rock and roll late in life. Maybe, as it sometimes sounds, he's read too much Jim Thompson or Raymond Chandler. It's more likely that he's just a man using the medium that allows best for his self-expression to avert the ghosts that vex his soul. Like Robert Duvall's E.F. (from the 1998 film
The Apostle
), Dowd is a good man haunted by bad things he has either done or perceives to have happened in the world he lives in. He's trying to make his life virtuous, or at least make sense of it, and his two albums, 1998's
Wrong Side of Memphis
and last year's
Pictures From Life's Other Side
, cut right to the heart with downcast titles and songs filled with painful guitar noises and howling, aching vocals.
Wrong Side of Memphis
opens, quite succinctly, with a song titled "Murder" and closes with "Welcome Jesus," neither of which minces feelings or words. Dowd often sounds as though he is possessed, and his live performance does little to refute such a notion. All in all, he doesn't present comfortable fare; he's battling such brutal anguish in these songs that they can only be performed in unsettling fashion by a man who might seem downright fucking scary at times. Not unlike Thompson's horrifying text or Duvall's uneasy script, Dowd proves once again that even the most normal folk can get the blues, and when they get pushed too far, they get ugly.