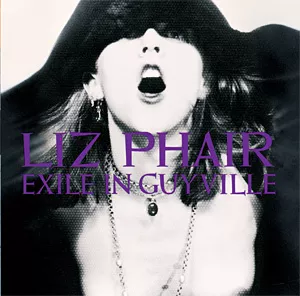 TOP PICK — Liz Phair: Exile in Guyville (ATO)
Phair's potty-mouthed classic celebrates its 15th anniversary with a CD/DVD combo that tags on three outtakes and a new making-of documentary. But the focus remains on the singer-songwriter's blistering debut — a simultaneous hug and attack aimed at all the men she loved before.
BOOK — Band ID: The Ultimate Book of Band Logos (Chronicle)
This hefty book loads up on tons of band logos — from the Beatles to Death Cab for Cutie. Some are iconic (the Grateful Dead's skull), some less so (Ultra Vivid Scene's initials-in-a-circle design). Best: the kick-ass metal logos dripping with various bodily fluids.
CD — Blondie: Parallel Lines: 30th Anniversary Edition (Capitol/EMI)
Before they made this 1978 classic, the members of Blondie were N.Y.C.'s poppiest punks. After "Heart of Glass," they became multiplatinum global stars. Debbie Harry has never been sexier than she is on Parallel Lines' pop/disco/new-wave/punk collision; the rest of the band has never sounded tougher.
VIDEO GAME — Enemy Territory: Quake Wars (Activision)
Last year's PC hit lands on the Xbox 360 and PlayStation 3 with some fierce multiplayer action. Carnage takes place more than 50 years in the future on some foreign planet, where gamers battle big-ass monsters with ginormous flesh-exploding weapons. Teamwork is vital, so leave all the trash-talking and deathmatch shoot-and-run for Halo 3.
DVD — Xanadu — Magical Musical Edition (Universal)
This 1980 movie starring Olivia Newton-John is gay as hell. It's also lots of fun, as an otherworldly angel comes to Earth to open a roller disco. Yes, a roller disco. ELO provides much of the booty-shakin' music. This remastered DVD includes the entire soundtrack, so you can boogie in your living room.