NOTE: Due to the COVID-19 pandemic, please check with venues to make sure scheduled events are still going on. We also recommend checking up on the individual events' safety protocols before heading out. Stay safe and respect others.
Modern Horizons 2 Prerelease
When: Fri., June 11, 6:30-11 p.m., Sat., June 12, 2-8 p.m. and Sun., June 13, 12-6 p.m. 2021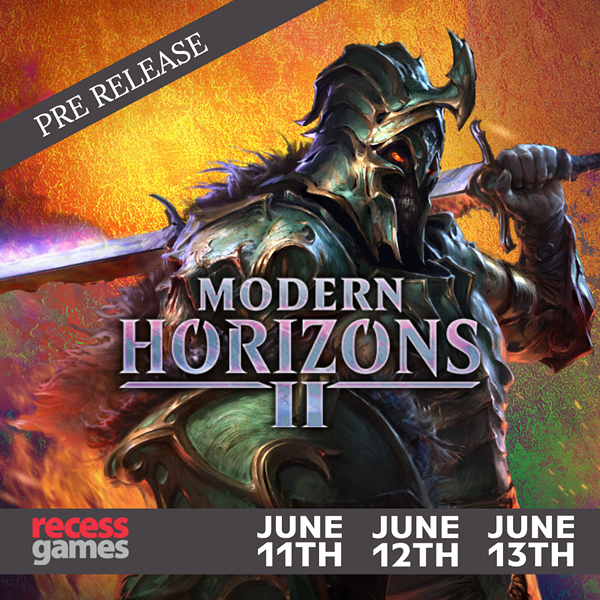 It is time for the new set - Modern Horizons 2, and the first set that is NOT direct to standard to have a prerelease kit! Each event is going to be capped at 4 rounds and 24 players. The kit comes with 6 packs of Modern Horizons 2 to make your 40 card (suggested) deck. Each entry puts two (2) Modern Horizons 2 set boosters into the prize pool! Get here early as you'll kits 1 hour earlier from start time, which will give you time to build your decks.
Price: 50