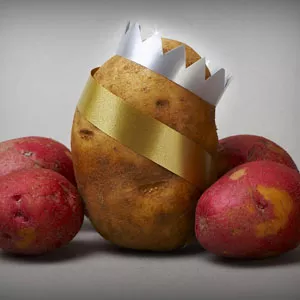 In the past, Mantua has paid tribute to its bountiful potato crop with such oddball events as the world's largest serving of mashed potatoes and gravy, which was blended in a cement mixer. Then there was the wrestling contest where grapplers duked it out in a large vat of squashed spuds. This year's Potato Festival isn't quite as messy, but there's still plenty of reason to celebrate everybody's favorite root veggie.
Spatula-wielding gladiators will duel in a potato bake-off, and a 15K Potato Stomp heats up with a sack race to the finish line. For the less competitive-minded, there are plenty of tasty eats to sample, including potato bread, pierogies, pancakes, donuts, and pizza. You can top it all off with some potato cookies or potato candy. It all culminates in a parade at 2 p.m. on Sunday, featuring a coronation ceremony with the Potato Queen and her Tater Tot court.
Fri., Sept. 8, 6-11 p.m.; Sat., Sept. 9, 11-midnight; Sun., Sept. 10, 12-7 p.m.