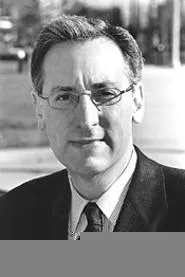 Eric Fingerhut promises a fight in the Senate.
Dean Lovelace first noticed the trend six years ago. Instead of using banks for mortgage loans, inner-city Dayton residents were turning to brokers -- those specializing in customers with tarnished credit -- whether they had bad credit or not. Then Lovelace started hearing horror stories. There were complaints of high-pressure sales, high fees, high interest rates.
So Lovelace, a city commissioner, wrote a law that banned loans with payments higher than half a borrower's income, fees 20 percent higher than typical loans, and loans that allowed the lender to ask for a final balloon payment without warning. The measure was approved last summer.
Though a lawsuit stalled enforcement in Dayton, Lakewood and 52 other cities passed resolutions agreeing to pursue similar legislation. Councilman Frank Jackson proposed a law for Cleveland a year ago. A similar plan is pending in Cincinnati.
Needless to say, mortgage brokers aren't happy. High-interest loans bring in some of the industry's sweetest profits, and the countless new laws would create a red-tape nightmare. "If they make a rule in one city and there's a different rule in another, it's going to be a mess," explains Jeff Lichtenstein, vice president of Columbus's Market Mortgage Company.
But brokers were not about to go down without a fight. They went to friends in the statehouse with legislation to strip city authority over mortgage lending. The bill mandates that all regulations must come from the state, yet the measure includes no plans for state oversight -- save for the ubiquitous promise of future study.
Despite rising complaints about predatory lending across Ohio, the legislation landed on a fast track. Representative Chuck Blasdel (R-East Liverpool) introduced it October 2, with backing from 26 House members, including Independence Republican Jim Trakas and Lorain Democrat Dan Metelsky. In testimony before the Finance Committee, mortgage lobbyists boldly admitted their role in writing the bill. Unfazed, the House approved the measure October 18 by a three-to-one margin.
It would seem a less than kosher process -- allowing an industry to write the rules by which it is governed. But Trakas doesn't see nefarious implications. The bill buys time for the state to craft its own legislation, he says. "We've got to go in the right direction in terms of eliminating predatory lending. It's important we take our time and do it right."
Brokers insist plans like Dayton's would only cut off credit to poor neighborhoods. "We want to make loans to the inner city and minorities, but if people pass these local laws, they're going to make that impossible," says Robert Shepherd, president of the Ohio Association of Mortgage Brokers. "They're going to turn the clocks backward and wipe out 20 years of gains."
Besides, says Lichtenstein, Dayton's law is impractical. Since inner-city homes are worth so little, he argues, brokers must charge higher fees to compensate for the smaller profits that come with smaller loans. "If a house costs $30,000, it isn't fair to require the same percentage in fees as a home that's $150,000." Brokers forced to charge conventional fees would simply refuse to do inner-city loans, he says.
But if brokers are being rescued by the House, the new bill does nothing to rescue consumers from brokers.
Shepherd claims to favor a predatory-lending law, but backpedals when it comes to specifics. Instead, he points to a new law that requires licensing for brokers. "It's going to clean up 99 percent of the problems."
Lovelace isn't buying. Given the choice between high fees or no credit at all, he'll go without credit, and he's angry with the House for getting in the way. "If they're going to do something on this issue, it shouldn't stop us from protecting the citizens of Dayton."
Diane Citrino, a Cleveland attorney who handles lending cases for Housing Advocates Inc., agrees. The Dayton law doesn't so much change the rules as provide clear penalties for those who violate them, she says. Many of these practices are illegal anyway. "This gives lawyers a tool to pursue and prove a case."
Others say cities were forced to take action precisely because the state won't. "We have tried to work with the state," says Pam McClarin of the East Side Organizing Project. "We have invited a lot of different people here to work with us who have not shown up."
McClarin's hopes for halting the bill may rest with Cleveland's Eric Fingerhut, the ranking Democrat on the Senate's Finance Committee. He believes many House members didn't realize the bill's implications. "[The lobbyists] attempt to move something like this quickly, before people catch on to it." At minimum, he wants to add stiff lending regulations at the state level.
But Fingerhut concedes that mortgage and banking lobbyists hold major sway in Columbus. In 2000 alone, a half-dozen trade groups doled out more than $220,000 in contributions to legislators. National City Bank's political action committee contributed $221,326.
Lovelace isn't surprised by the hubbub his legislation has caused. But he does see a simple solution. "I'd be glad to pull this, if they'd pass statewide regulation. What I'd really like is something that protects everyone in the state of Ohio."