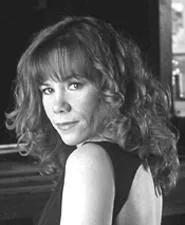 It's tempting to tout Renee Austin as a white Tina Turner and leave it at that. There are abundant traces of Ms. T's imprint on the Texas-bred singer-songwriter's vocals, but the complete picture bears additional good news for lovers of classic R&B. Austin's hot delivery and formidable range (five octaves' worth) push her to the head of the current class of the old school. On the basis of her first widely available release,
Sweet Talk
, Austin brandishes considerably more fire than a number of more celebrated white blues babes. Her roots connection closely resembles those of such blue-eyed mistresses of the realm as Bonnie Bramlett and Tracy Nelson.
Quite likely the not-so-secret ingredient is church music, in which Austin was publicly immersed at the age of four. Splitting her later years between choirs and cover bands, Austin began her pro career in Minneapolis in the mid-'80s, culminating in the critically praised CD Dancin' With Mr. Blue. Gigs as an opener led to a working relationship with Delbert McClinton, spawning in turn a slot on his legendary cruise gig and a radio-friendly duet, "Pretend We Never Met," on Sweet Talk. Austin is a bona fide rising star. Catch her now and stay ahead of the pack.