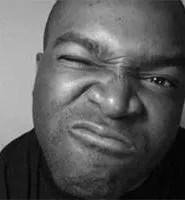 Paulie Rhyme may have left Cleveland, but his heart hasn't. It's here that he and his Finless Brown bandmates got their start. Smelting rap with jazz, funk with lounge, and live performances with DJ culture, they've made their mark splicing genres and sounds to Rhyme's political urban raps and the soulful bilingual vocals of his wife, the Japanese diva and MC Moto.
Finless Brown's live hip-hop aesthetic earned the act a nomination as Scene's Best Hip-Hop Band in 2003 and eventually carried the six-piece all the way to San Francisco (where it now resides). But he's not forgotten his home.
"Some people will make it by being in Cleveland, and some people will make it by getting out of Cleveland," Paulie says, reached on tour in Portland. "You need to keep Cleveland in your heart. That's what's important, letting people know that's where you're from. My foundation always starts in Cleveland, and that will never change."
Paulie's roots and expanding horizons are showcased on the PDA EP, his first solo jaunt since joining Finless Brown. It takes Paulie back to Cleveland, literally and figuratively (while the band enjoys a brief break).
"I wanted to do something that was really representative of me personally and my experiences," says Paulie. "The album is very Cleveland-oriented. You'll hear the transition. I live in the Bay Area, but look where I'm from."
On the album's 11 hip-hop incantations about personal struggles ("Where Do We Go"), political beliefs ("Lost One"), and life's essential party principles ("Stand Up"), the big man spits verses that sound like Erick Sermon sucking helium. Not as diverse as Finless Brown releases The Browntown EP (2003) or Underground Superheroes (2006), PDA is pure hip-hop -- from the jazzy Kid 'N Play throwback "Houseparty" to the funktastic ODB homage "Dirt McGirt."
"It's Rust Belt rap mixed with a little Bay influence," says Paulie. "Live, I'll do a couple of Finless Brown joints. I'll do some new stuff, and I'll do some stuff from the PDA record. It will have an old-school feel, but it'll be new-school music."