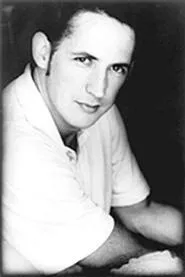 Harland Williams: He writes children's books and drinks pee!
THU 4/28
Harland Williams played an imprisoned roommate in Half-Baked, a serial killer in There's Something About Mary, and a state trooper who chugged urine in Dumb & Dumber. When the comedian isn't messing around with body fluids, he's playing to younger crowds with a similarly skewed sense of humor. He voices one of the animated Robots and has published a series of children's books. "The sillier the better, that's how I like it," he says. "My show's kinda crazy-silly. I talk about everything from relationships to pumpkins to Rice Krispies squares." Hear for yourself, when Williams appears at Hilarities 4th Street Theatre at Pickwick & Frolic (2035 East 4th Street) Thursday through Sunday. Show times are 8 p.m. Thursday, 7:30 and 10:15 p.m. Friday and Saturday, and 7:30 p.m. Sunday. Tickets range from $15 to $25; call 216-736-4242. -- D.X. Ferris
Frank Talk
A diary refugee escapes his past in a new novel.
TUE 5/3
There's a fine line between reverence and exploitation, and Ellen Feldman is pretty sure she didn't cross it in The Boy Who Loved Anne Frank, a fictional account of the post-Holocaust life of Peter, the teen who hid out with Frank's doomed family during World War II. "It's a matter of: Are you allowed to examine these sacred things?" she says. "But it's not about Anne Frank. It's about trying to make a new life, when you have this horror in your past."
In her book, Feldman imagines Peter -- who very likely died with most members of the Frank family -- as a successful real-estate businessman in America. But in an attempt to forget his past, he distances himself from his ancestry as well. "The story's about much more than just one person," says Feldman. "It's about what you do after something like this. Can you really escape the past?" Feldman talks about and signs her book at 7 p.m. Thursday at Joseph-Beth Booksellers, 2459 Cedar Road in Lyndhurst. Admission is free; call 216-912-1975. -- Michael Gallucci
The Satire Strikes Back
4/28-5/1
We're so pumped for Star Wars: Episode III -- Revenge of the Sith (opening on May 19) that we'll take any Jedi-related morsel we can find. Which is why we thank the Force (or at least MGM Home Entertainment) for the Spaceballs Collector's Edition DVD, which comes out on Tuesday. The 1987 Mel Brooks-directed parody -- which stars SCTV vets John Candy and Rick Moranis -- has always been a mix of groan-worthy puns, inspired visual jokes, and geek worship. The two-disc set includes commentary by Brooks, a making-of documentary, a featurette on the late Candy (who plays the Chewbacca-like Barf), and a helpful Film Flubs section, which beats internet nerds at their own spot-the-continuity-mistakes game. -- Michael Gallucci