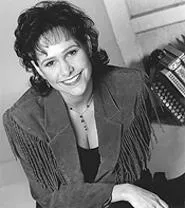 Can't forget a Cleveland chick: LynnMarie.
Wilbert's Bar & Grille, the eclectic live music venue, is looking for a new home. The club's landlord has filed eviction papers, and a court date is scheduled for August 13. A spokesman for the Behrens Group, which on June 4 bought the Warehouse District building where the club resides, says Wilbert's owner Michael Miller hasn't paid rent since December. "He'll be out of there by the end of the month," says the spokesman.
Miller says that the Behrens Group has dealt in bad faith and has tried to intimidate him. He admits that he got behind on his rent in December, but he believed he would be given the chance to square his debts when the Behrens Group officially took ownership of the building. Instead, Miller says, Behrens is using his non-payment as the means to evict him.
Miller is pursuing legal action of his own. He sought a restraining order to keep the Behrens Group "from fucking with me." He accuses someone from the Behrens Group of shutting off the club's water twice and trying to padlock the doors.
Whatever happened, Wilbert's is definitely on the way out. Miller says that, even if he settles up the rent — about $25,000 — with his new landlord, under the terms of the lease the Behrens Group presented him, he would have to vacate in two years. "They pissed me off enough," he says. "They're not going to get my money."
The Behrens spokesman, who asked that his name not be printed, says that when Miller moves out, the group would like to rent the space to a tenant who would continue to book live music shows similar to what Wilbert's offers now. "The model works, and we're looking forward to keeping that in there," he says.
Miller doesn't know how long Wilbert's will remain open. "I got shows booked that I'm going to honor as long as I can," he says. He plans to reopen Wilbert's in another location and would prefer to stay downtown. In the meantime, "I'm going to golf, go out on the boat, grill out, and I think there are a few episodes of Seinfeld I haven't seen."
Two Clevelanders edited the 890-page Encyclopedia of Record Producers, which is available next month from Billboard Books. Aurora resident Eric Olsen and Plain Dealer freelancer Carlo Wolff worked on the exhaustive project with Billboard writer Paul Verna. It took three years to complete. "It's an encyclopedia," says Wolff. "It's a Big Mac."
The book details the careers of five hundred producers, from Jerry Wexler to the Dust Brothers. A discography is listed under each producer's name, as well as a brief essay. Wolff says that the authors tried to interview as many living producers as they could. "The dead ones we couldn't interview," he says.
Wolff walked away from the project with, not surprisingly, a greater appreciation for what producers do. "I came to realize they are indeed significant," he says. "They're shapers, like a movie director to a great extent." Producers, Wolff adds, can be grouped into three categories: the interventionist, the filter, and the hands-off guy. "Even when they said they didn't want to leave stamps on the records, they did."
The editors hope to put together a producers reception/book signing at the Rock Hall in late August.
The year is more than half over, yet the New Salem Witch Hunters play their first show of 1999 Saturday, August 6, at Pat's in the Flats. What have they been doing? Recording an opus with orchestral parts and a children's choir? Studying with throat singers in Nepal? Taking pi out to the ten-thousandth decimal place?
"Nothing really," says drummer Dave Swanson. "We worked on a few new songs, and that's about it." It's typical of the Witch Hunters to play out intermittently. Swanson says, "It's more of an event if we only do it a couple of times a year."
The band hasn't been completely moribund. They've recorded four songs and plan to release a single later this year. Does the new material signal a new direction? "Not really, no," the laid-back Swanson says. "We're just coasting along with everything."
LynnMarie and her button box return to Cleveland for three shows this weekend. The Lake Catholic grad plays Wilbert's Bar & Grille Friday, August 5; an early show at the State Theatre lobby on Saturday, August 6; and a late show that night at Podboy's Lounge in Euclid.
LynnMarie moved to Nashville, where she works as an associate director on TNN's PrimeTime Country With Gary Chapman. Her latest CD, One Look, features covers of Dwight Yoakam's "Baby Why Not" and Neil Young's "Love Is a Rose," as well as the corny but fun celebration of kielbasa and fried bologna, "That's What I Like About the North."
Sixty-two metal bands descend on the Agora Friday through Sunday, August 6-8, for the World Series of Metal. There will be music in both the theater and the ballroom all three days. Mushroomhead headlines Friday, Overkill Saturday, and Dokken Sunday.
This is WSOM's fifth year, and Spotlight Talent, which is promoting the event, is worried about its viability. "I have more tickets sold for Cradle of Filth [last] Sunday night than I do for this right now," says Spotlight's Mitch Karczewski. "It's puzzling." If the shows don't draw well enough, Karczewski says that it may mean the end of the WSOM. Admission each night is $15; a three-day pass is $35.
There's a sixteen-page write-up about the Damnation of Adam Blessing, a late-'60s/early '70s Cleveland band, in the summer issue of the rock fanzine Ugly Things. In the article, writer Doug Sheppard pronounces, "Damnation of Adam Blessing did more for rock and roll than the entire recording outputs of Janis Joplin, Joe Cocker, the Police, the Eagles, and the Grateful Dead combined." Easy now.
A Scene freelancer submitted a story with a reference to Blu Blockers sunglasses. We in the entertainment dept. got to talking about the Blu Blocker infomercials, which were notable for their suspiciously enthusiastic testimonials by those who tried on a pair. One Blu Blockers wearer stood out from the rest: the heavyset rapper who appeared to spontaneously compose a song praising the product.
Imagine our glee when we found a web page devoted to Blu Blockers with the rap available for downloading. Not only that, the author of the rap, who goes by the name Geek, has provided the keepers of the site with the official lyrics! The web page is www.alphalink.com.au/~deddy/blue2.htm. We hope it brings you as much pleasure as it did us.
Dreamstreet felt the need to announce that it will only perform as an opener for national acts. You've been informed.
Blossom Music Center is encouraging concertgoers to avoid taking State Route 303 through Peninsula. The road is closed until August 30 for repairs. Try Major Road instead. — David Martin