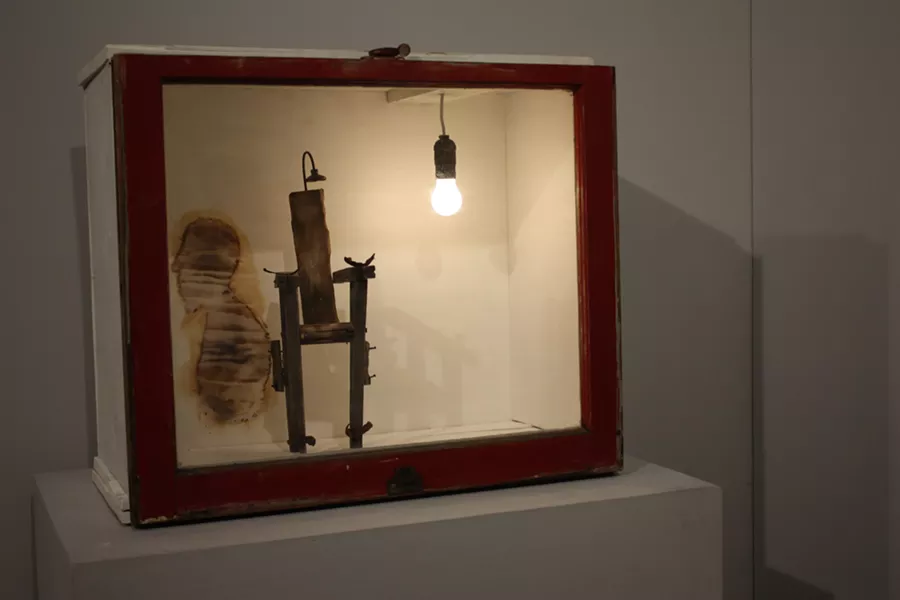 The 44th Student Show and Merit Scholar Exhibition at the Galleries at Cleveland State University open in tandem with a reception from 5 to 8 p.m. this Thursday, March 26.
The Student Show is a juried exhibition organized entirely by CSU's Student Organization of Fine Art (SOFA). Every year, the students invites outside jurors to select the exhibition and award a number of prizes.
"This year SOFA worked as hard as it could to make the best show possible," says SOFA co-president Wade Gagich. "Selecting the jurors was a serious process, and we couldn't be happier with our selections. There was a lot of great work submitted, and I'm sure the jurors had a very difficult time deciding what got in. This year, we decided to hire musicians, and order more food. It feels great to know that all the hard work is done, but now I can't stop thinking about what we're going to do next year."
This year's jurors are Nancy Prudic and Sarah Paul. Both women are artists and educators. Prudic is an Associate Professor of Visual Art at Lake Erie College, and Paul is an Assistant Professor at Cleveland Institute of Art.
Prudic and Paul selected more than 50 works by nearly 40 students.

"The Student Show is always the most important and exciting show of the season and this year did not disappoint," explains CSU's Gallery Director Robert Thurmer. "The submissions this year were overall of high quality and the jurors had a most difficult job."

All the art department's areas of concentration are represented by its talented students. Awards will be presented during a short ceremony at the opening reception.

The Merit Scholar Exhibition showcases the work of the Art Department's Merit Scholarship recipients. Each Merit Scholar will present a body of work created during the past year in a section of CSU's North Gallery.


This year's Merit Scholars are Yiyun Chen, Wade Gagich, Valerie Lazar, Miranda Peer-Perryman, Ben Rodriguez and Natalie Snodgrass.
The 44th Annual Student Show and Merit Scholar Exhibition run through Saturday May 2. The exhibitions and reception are free and open to the public.
(The Galleries at CSU) 1307 Euclid Ave., 216-687-2103, csuohio.edu/artgallery