Many events have been canceled or postponed because of the coronavirus pandemic. Please check with any venue before leaving the house.
Better yet, don't leave the house unless you absolutely have to. Stay safe, Cleveland.
Summer Splash Craft & Vendor Show
When: Sat., June 5, 9 a.m.-2 p.m.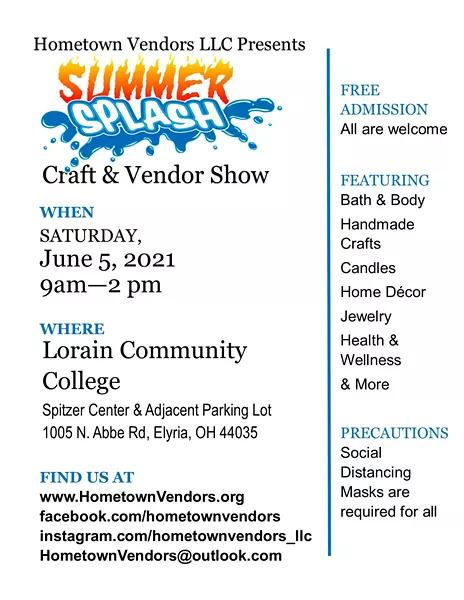 It is time for our 6th Annual Summer Splash Vendor & Craft Show. We have grown this year and will have vendors inside the Spitzer Center and in the adjacent parking lot. They will have all their new summer items for sale and with FREE admission there is no reason to miss this event.
Price: Free Admission