NOTE: Due to the COVID-19 pandemic, please check with venues to make sure scheduled events are still going on. We also recommend checking up on the individual events' safety protocols before heading out. Stay safe and respect others.
The Choir of Man
When: Thu., June 17, Thu., June 24, Thu., July 1 and Thu., July 8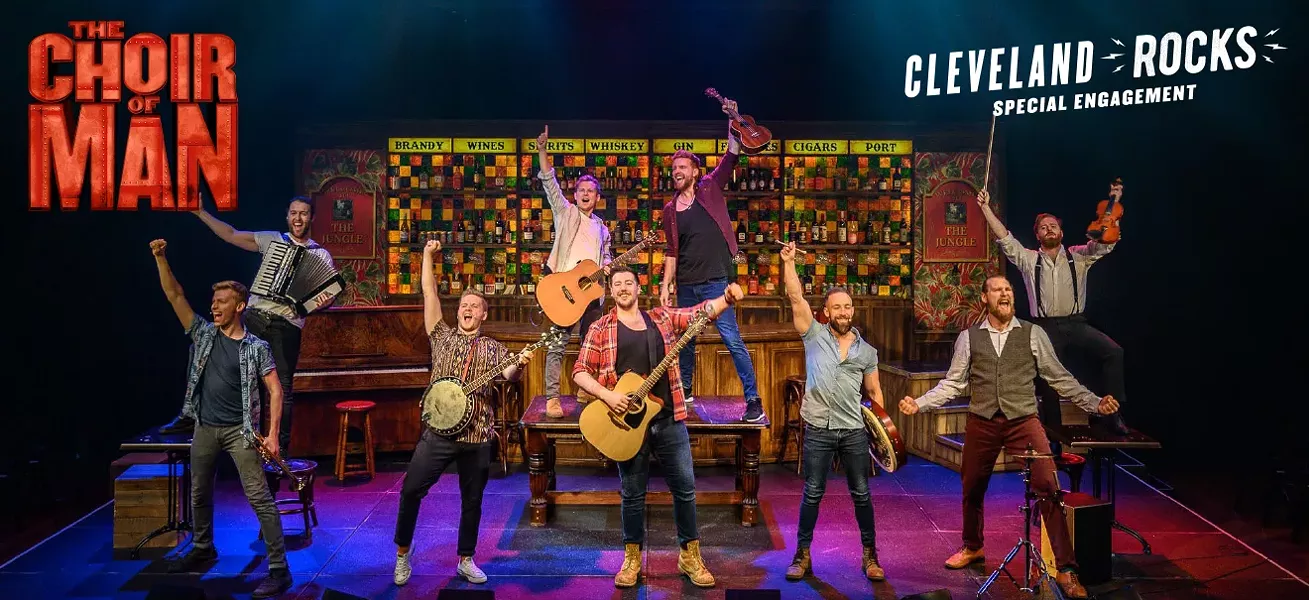 With most of the Broadway touring shows still on pause because of the pandemic, The Choir of Man represents the sole performance taking place at Playhouse Square this month. A press release promises the show is both a party and concert: "It's a pint-filled good time set in a working pub that combines hair-raising harmonies, high-energy dance, and live Percussion with foot-stomping choreography." Tonight's show takes place at 7:30 in the Mimi Ohio Theatre. The run extends to July 11. Check the Playhouse Square website for additional showtimes and ticket prices.