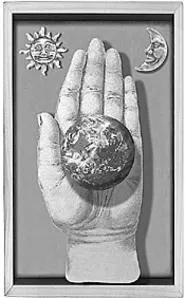 Find out whats gonna happen to you next month at the psychic fair.
SAT 3/6
The first time can be intimidating. Carol Gallardo, a tarot reader and psychometric expert, realizes this. "A lot of people would like to get a reading, but they're kind of scared," she says. Saturday's Psychic Fair should ease a little of that apprehension. "[This] is a good way to introduce people to what it's like." A half-dozen psychics will offer 20-minute "mini-readings." Tarot cards are the most popular method, but attendees may also choose to go the route of tea leaves, astrology, palm-reading, crystal balls -- even psychometry, which involves sensing information about someone by holding an object of theirs. "[It has] to do with what was going on in a person's mind when they had that article in their hands," Gallardo explains. "You can charge [an item] with your feelings or impressions." Psychic-fair hours are from noon to 5 p.m. at the Crystal Era, 608 Middle Avenue in Elyria. Admission is free; readings cost $20. For more information, call 440-323-0877. -- Andrew McMillan
Short Cuts
The dilemma of ice-cold poultry is explored at film festival.
MON 3/8
In the mood for a silent flick about a frozen chicken that longs for breast implants? Then don't miss Monday's Twinnie Minnie Film Festival at the Twinsburg Library. The 15-movie affair, an offshoot of the Ohio Independent Film Festival, provides small-time moviemakers from places as divergent as Cambodia and California with some much-needed screen time. There will be comedies, love stories, and family dramas, as well as the aforementioned "Chicken Little" and such cinematic novelties as "Short on Sugar" and "Apsara." The movies unspool at 6:30 p.m. at the library, 10050 Ravenna Road in Twinsburg. Admission is free. Call 216-651-7315 for more information. -- Cris Glaser
Top of the World
SAT 3/6
At an age when most guys are trying to scale the gals in their physics class, 20-year-old Jess Roskelley climbed Mount Everest. Last May, he became the youngest American ever to reach the world's tallest peak. "You have to be willing to skip the biggest football game of the year to make yourself better," he says. Roskelley talks about his sacrifices Saturday at "Generations on Everest. " His partner during the two-month sojourn was his father, John. "It could have been any mountain," Roskelley says. "I was just happy to be with my dad." (Aww . . .) But it wasn't just any mountain, and this wasn't just any team, both acknowledge. Father and son take on the Happy Days Visitor Center at 2 and 7 p.m. It's in the Cuyahoga Valley National Park, at State Route 303 in Boston Heights. Tickets are $10 ($8 for students and members); call 330-657-2909. -- Melody Caraballo