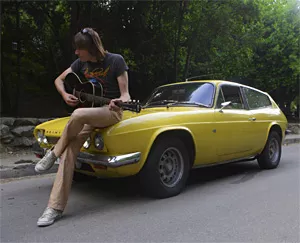 The Lemonheads take their show on the road, with a stop at the Grog Shop.
At some point, Lemonheads frontman Evan Dando must have realized that no one really knew who he was. This most likely happened sometime earlier this decade, when he was trying to make it as an alt-country troubadour — just like Gram Parsons, one of his musical heroes. Dando didn't get far, even with all the ink spilled documenting his lengthy rehab stint. So Dando pulled together his old group for one more shot.
But the 2007 Lemonheads aren't the same Lemonheads who became modern-rock staples during the '90s with songs like "It's a Shame About Ray." Dando regularly assembles and reassembles groups for albums, tours, and one-off recording sessions. You're never getting the same Lemonheads twice. But the grunge-fueled power pop, sung droopily and indifferently by Dando, remains the same. And while Dando pretty much recaptures that old feeling on 2006's Lemonheads, the album sounds a bit like a white-flag-waving truce to his fans. He relies on familiar tunes in concert too, where audience members yell out their favorite mid-'90s songs. Dando is also performing some new cuts onstage from a CD that's due in the spring. Expect plenty of guitars and a rushing wave of déjà vu when the new Lemonheads come to town this week.