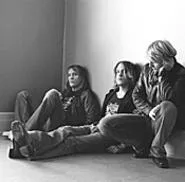 The British are coming! The Thieves make their Cleveland debut on Monday.
Thursday, February 24
Even magician-cum-comedian Eric Brouman isn't sure where he fits in these days. "There's the stereotypical magician with the top hat, tuxedo, and fat wife," laughs the twentysomething Cleveland Heights resident, who performs more than 350 shows a year. "Then there are the young guys with spiked hair, crazy outfits, and techno music. Then there's me, somewhere in between." He's at Hilarities Comedy Club (temporarily relocated in Halftime Sports Pub & Grille, 1767 State Road in Cuyahoga Falls) at 8:30 tonight and 8 and 10:30 p.m. tomorrow and Saturday. Tickets are $7 to $12; call 330-923-1962.
Friday, February 25
Ostensibly, Moolaadé is about the troubling practice of female circumcision in Africa. As it plays, however, the film becomes a triumphant story of female empowerment within a community that hasn't changed customs since time began: Men own multiple wives, disrespect for an elder can lead to death, and women are regularly beaten in the center of town. When one feisty mother offers shelter to four adolescent girls who decide not to have their genitals mutilated, she disrupts a century's worth of tradition. Moolaadé is at the Cinematheque (11141 East Boulevard) at 7:30 tonight, 9:40 p.m. tomorrow, and 5:10 p.m. Saturday. Admission is $8; call 216-421-7450. See Film for review.
Saturday, February 26
Lately, the glut of Texas Hold'em tourneys on TV has made channel-surfing arduous. We can't flip through stations anymore without running into at least a half-dozen programs featuring various pros, semi-celebrities, and Chevy Chase waiting for the flop, upping the ante, and bluffing their way to big bucks. Before the poker fad officially goes the way of boy bands and Rob Schneider's career (trust us: Its expiration date is approaching soon), you can check out or take part in today's Texas Hold'em Tournament. Cash and door prizes are up for grabs. Proceeds benefit W.A.G.S., which provides service animals to disabled people. It happens at 5 p.m. at the Little Red Schoolhouse, 323 Bagley Road in Berea. Entry fee is $60; call 216-406-7656.
Sunday, February 27
Speaking of betting . . . we're putting our money on Clint Eastwood's Million Dollar Baby to clean up at tonight's Academy Awards. And while we could stay home with a bag of Cheetos and curse Paul Giamatti's nomination snub from the comfort of our cozy couch, our vitriol would be better served in public at the Cleveland Oscar Night America party. The awards will unfold on three large video screens, with hors d'oeuvres and desserts served throughout the four-hour ceremony and a pipe organist performing movie themes. A cash bar is available -- just be sure not to order the merlot. It starts at 7 p.m. at Grays Armory, 1234 Bolivar Road. Tickets are $60, available by calling 216-651-7315.
A few years ago, singer-songwriter Sean Costello wanted to be a guitar hero. These days, he's letting his mouth do the talking. "I'm more interested in songs now," says the 25-year-old Atlantan. "I want to get into being more of a singer and songwriter." On his new, self-titled album, Costello mixes in a few covers -- like Bob Dylan's "Simple Twist of Fate" -- with originals that skirt the line between R&B and roots rock. "It's kind of a fresh start for me," he admits. "I wanted to home in on a more personal sound. I want to sing songs that I can relate to and bring something to." Costello opens for the Radiators and Buckwheat Zydeco at the House of Blues (308 Euclid Avenue) at 8 p.m. Tickets are $20 and $25; call 216-523-2583.
Monday, February 28
The Thieves relocated from the tony burg of Oxford, England, to Los Angeles a couple years ago to fulfill a rock and roll dream. "There was no rock music scene at the time in England," explains guitarist Sam Stokes. "It was terrible. There were no rock bands, and it was hard for a rock band to make it there." On their debut, The White Line EP (which comes out tomorrow), the scruffy trio plays guitar-heavy music that recalls the classic swagger and stomp of Led Zeppelin and the Rolling Stones. "All the classic English rock bands," says Stokes. "We just want to push our music beyond the typical pop or rock song. And we're brash and loud and all over the place onstage." See for yourself when the Thieves play the Beachland Tavern (15711 Waterloo Road) at 9 p.m. Tickets are $7; call 216-383-1124.
Tuesday, March 1
The second-annual Orchid Mania is in bloom at the Cleveland Botanical Garden, and this year it's paying tribute to the Victorians. It might sound all stuffy and antiquated, but when you find out that a single orchid once sold for $179,000 to some Victorian dandy with way too much disposable income, the flowers suddenly grow more interesting (the 1880s version of bling, perhaps?). Expect to see plenty of period memorabilia surrounding the colorful flora. They're on view through March 20 at the Cleveland Botanical Garden, 11030 East Boulevard. It's open 10 a.m. to 5 p.m. Tuesday through Saturday and noon to 5 p.m. Sunday. Admission is $7, $3 for kids; call 216-721-1600.
Wednesday, March 2
That Balto was one helluva dog. Not only did he lead a team of canine pals -- armed with a bounty of medicine -- to a disease-stricken Alaskan town, he did so in blizzards and sub-zero weather. The husky hero is at the center of Balto: 80th Anniversary of the 1925 Serum Run, an exhibition that details his historic 53-mile trot with film, photos, and a sled used in one of the subsequent Iditarod races inspired by Balto's journey. It's at the Cleveland Museum of Natural History (1 Wade Oval Drive) through March 27. Hours are 10 a.m. to 5 p.m. Monday through Saturday and noon to 5 p.m. Sunday. Admission is $7, $5 for kids; call 216-231-4600.