Many events have been canceled or postponed because of the coronavirus pandemic. Please check with any venue before leaving the house.
Better yet, don't leave the house unless you absolutely have to. Stay safe, Cleveland.
Tiffany & friends, a concert benefiting breast cancer research
When: Thu., Oct. 19, 6:30-9:30 p.m. 2017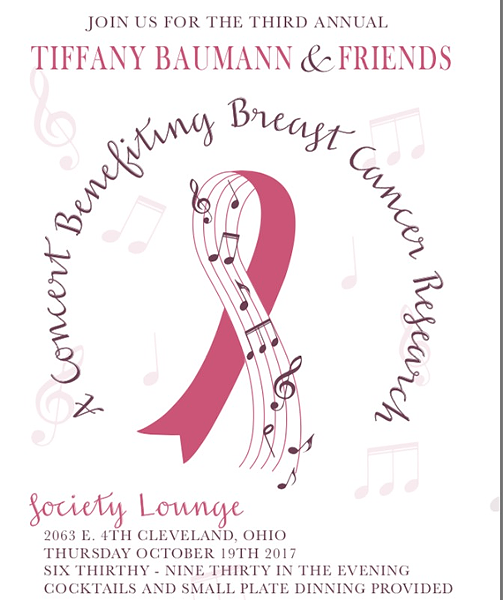 Professional singer, former Miss Ohio and stage 3 breast cancer survivor puts together a concert of various performers (friends) for top notch entertainment from all over the country- All alongside the greatest craft cocktails in CLE, food that is delish and spectacular auction items all to raise funds for breast cancer research for University Hospitals.
Price: $95