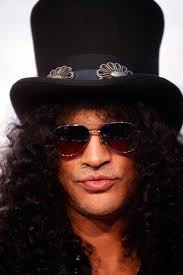 Fun from the police blotter today:
Philosophical fights are part of a relationship. What level those occur on — Your turn to do the dishes or mine? Do we send our kids to private schools? Do I get to fuck someone else whenever I want to? — depend on your particular kind of love and personality, space and time, and powers of persuasion.
Some couples get by, get off on, and are fueled courtesy of battles. Pick a topic, disagree, spew some rhetoric, kill some time.
How about Beatles vs. Rolling Stones? No, we've been there before. Trite and played out.
Best guitarist? Yeah, we can do that. There's fresh material to be mined there.
Just make sure you don't scream your points at one another in a semi-public place (ie: a hotel) and make sure that you both don't have warrants out. That's when the fight between Slash and Eddie Van Halen can go from casual romantic mind thumping to real-life arrest. Courtesy of our friends at the Sun Papers:
A couple was arrested after their argument over who was the greatest guitarist of all time became so heated that Motel 6 staff was forced to call the Brook Park police.

The boyfriend was screaming on behalf of Slash, lead guitarist for Guns and Roses. The girlfriend was jumping for Eddie Van Halen, namesake of '80s rockers Van Halen.