ERIC SANDY/SCENE
Nelsonville Music Festival
Nestled neatly among the rolling hills of Athens County, the Nelsonville Music Festival offered a weekend of *really freaking terrific* music, a laid-back environment replete with good eats and eye-catching art, and more than a little rain.
It's a perfectly bucolic festival, which has only gotten bigger and better each year. Past headliners include The Flaming Lips and Iron & Wine. This year, Cat Power, Gogol Bordello, John Prine and Wilco held down each night's climactic moment. Despite the torrential downpour at times, the show went off without nary a hitch and festival-goers buzzed throughout the weekend about how cool everything was.
And it was the atmosphere of the event that really captured the imagination of people who made the trek to Southeast Ohio. Illuminated cabins dotted the forested hills of Hocking College, casting purple light onto the dozens of vendors that had set up shop for the weekend.
Listen: The music was amazing. The crowd was happy and welcoming. And the ambience was charming throughout the weekend. Do yourself a favor and give Nelsonville a try next year. It's a sure bet that it'll be a fun time.
Dig our slideshow from the event for the look and feel of the festivities, including the people who made it possible, the bands who rocked all weekend and - of course - the blacked-out main stage during the rainstorm.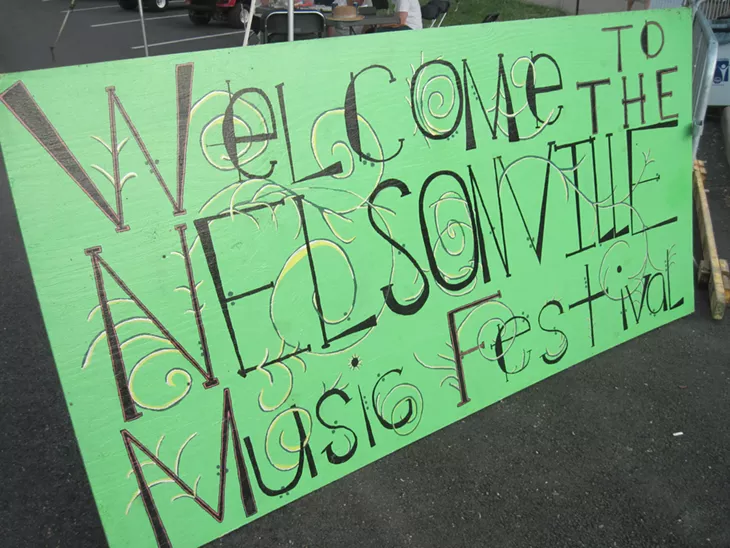 10 slides