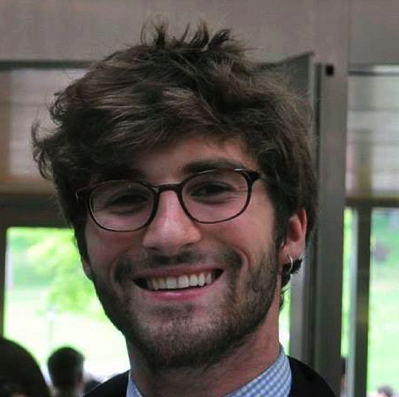 A Kenyon College student was among eight people who were killed in a political demonstration in Alexandria, Egypt on Friday, the U.S. State Department said.
Andrew D. Pochter, 21, who was originally from Chevy Chase, MD, was photographing the clashes between supporters and opponents of Islamist President Mohammed Morsi when he was stabbed by a protestor. The student was spending his summer in Egypt interning for AMIDEAST, an education non-profit organization. According to the Gambier, OH-based college, AMIDEAST is not a school-affiliated program.
The New York Times reported yesterday that Pochter was teaching English to young children while hoping to also improve his own Arabic skills. Pochter's family told the NYT that their son had planned to return to the Middle East for his spring semester.
The family of the college junior issued this statement on Facebook yesterday: " Our beloved 21 year old son and brother...went to Egypt because he cared profoundly about the Middle East, and he planned to live and work there in the pursuit of peace and understanding. Andrew was a wonderful young man looking for new experiences in the world and finding ways to share his talents while he learned."

According to Bloomberg, the political disturbances unfolded just two days before hundreds of thousands of Egyptians plan to stage nationwide protests seeking Morsi's resignation, in "what may be the biggest challenge to the Islamist leader since he took office a year ago." Troops were deployed yesterday in Cairo and in other major cities in anticipation of today's planned demonstrations.
Since Pochter's death, the State Department has issued a travel warning urging American citizens to defer recreational trips to Egypt. Some non-essential U.S. embassy employees in Egypt have been given permission to leave the country until the unrest subsides, Bloomberg reported.