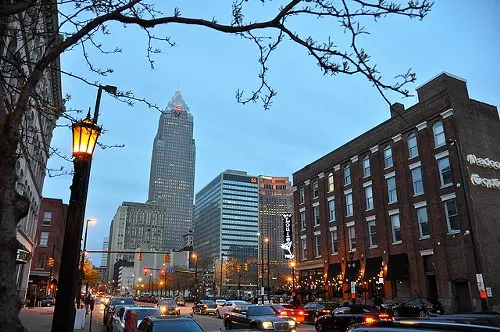 Photo Courtesy of Flickr Creative Commons.
The city of Cleveland is celebrating its 217th birthday today! Boy do we feel old.
We feel even older knowing that there's not a whole lot going on today to ring in our fine city's 217th year.
Granted, there was the presentation of the annual Herrick Memorial Award, which was issued to Congressman Ralph Regula this year (bravo, sir!), and Twitter seems to be alive with a frenzy of #HappyBirthdayCleveland tweets, but we're still waiting for word of the real celebration.
Nevertheless, we've come a long way since good ol' General Moses Cleaveland from the Connecticut Land Company surveyed the 3.3 million-acre piece of land on the shores of Lake Erie.
At the very least we can toast to how far we've come. And to how far we still plan to go.
Happy birthday, Cleveland.