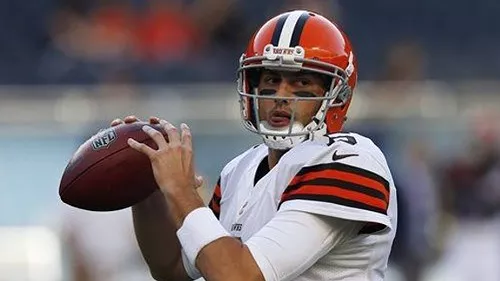 Well, the headline speaks for itself.
Browns coach Rob Chudzinski confirmed this morning that quarterback Brian Hoyer's season has come to an abrupt end following an ACL injury during last night's game against the Bills.
"There is no other damage besides the ACL. Obviously he'll be out for the season," Chud said, as those last words echoed across town.
You can rant or rave in the comments section below, but Brandon Weeden's performance last night also provides plenty of debate fodder going forward (13-of-24, 197 yards, one TD). And in this post-Richardson, post-Hoyer world, there's certainly lots of draft musing to tackle. Have at it, Cleveland.