One of the advantages of living in a big city is that you don't need a car to get around, but Cleveland is fairly spread out, which often makes getting around without wheels tricky. Never fear, we've found the places you can explore for hours, and all you need for transportation is your own two feet. Here are some of the most walkable neighborhoods in Cleveland.
1. Coventry Village

Coventry Village is more than a neighborhood, it's an experience. With an eclectic assortment of shops and restaurants, there are lots of things for everyone. If you're in the market for trendy and unique accessories, check out City Buddha and Passport to Peru. If you're looking to revamp your wardrobe, you won't be disappointed. Coventry has one of the only Cleveland-area American Apparel stores, and Avalon Exchange is worth checking out for buying and selling gently used clothing. Get lost in the antique shops, which are all packed with interesting items. Hungry? Grab a delicious slice at Guy's Pizza for a quick meal, or indulge in a hearty and exotic meal at TreeCountryBistro.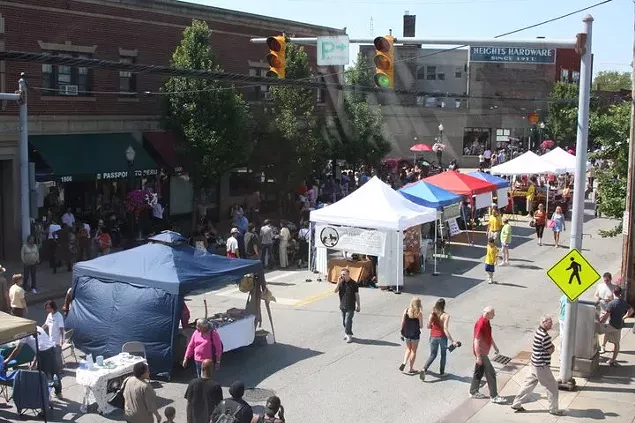 2.
Ohio City
Ohio City is "Cleveland's Artisan Neighborhood." Home of the West Side Market and two microbreweries, the locally sourced food scene here is hotter than ever. Check out Campbell's Sweet Factory for snacks with unexpected flavors, like the barbecue popcorn. There are plenty of places to find gifts for others, or yourself, like the Glass Bubble Project for handmade glass creations, and Something Different Gallery.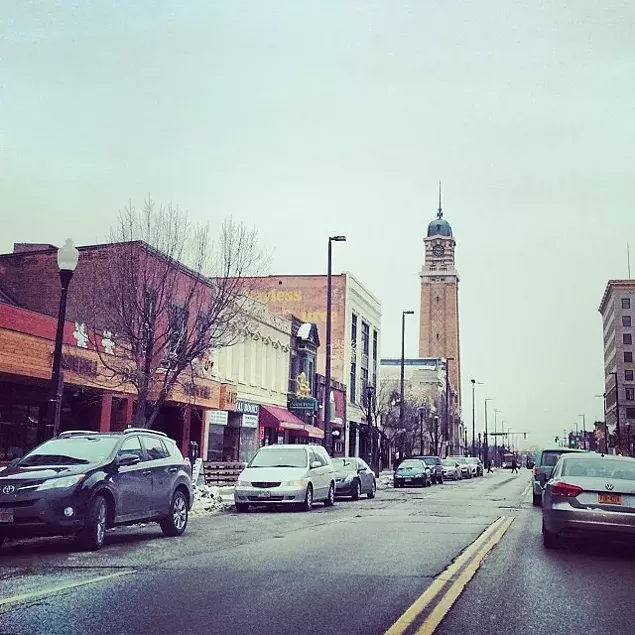 3. Little Italy

When you're in the mood for Italian (all the time?) head on over to Little Italy and Murray Hill. With cultural sights as hearty as the food, your stomach and your mind will be satisfied by an excursion here. Venetian Merchant has specialty teas and gifts, La Bella Vita offers authentic Italian giftware, and Topsi Turvi features hand crafted wares to delight kids of all ages. There are plenty of galleries to peruse, like the Galeria Quetzal and Schoolhouse Galleries. And, of course, you can't leave without stopping in to at least one bakery. If you and 19 friends are interested in seeing all that Little Italy has to offer, you can sign up for a guided walking tour of the neighborhood.
4. Tremont

In recent years, Tremont has been drawing in young professionals and artists, turning it into a secret hot spot for dining and entertainment. The neighborhood is now home to the greatest concentration of art galleries in Cleveland, as well as various cultural attractions like the A Christmas Story House and the Liminus Theater. There are a ton of unique restaurants, including Barrio and Lolita. For nightlife, The Treehouse and the Literary Café are always fun.
5. University Circle

With an unlimited list of things to do, consider extending your stay from a day to a weekend. No matter your interests, there's a museum for that in University Circle. The dining is as culturally varied as you can get, and the bars and pubs are packed with the college crowd at night. Whether you're looking to learn or play, there's always something to see in this neighborhood.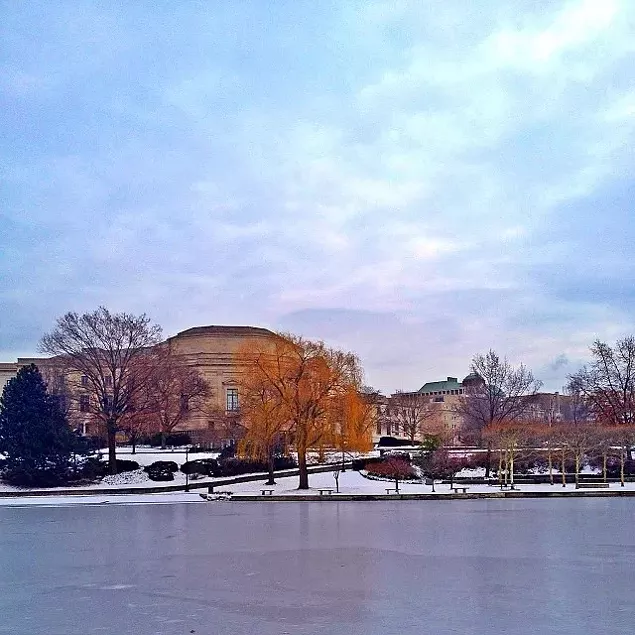 6. Edgewater

The Edgewater neighborhood is
one of the few
in Cleveland with access to Lake Erie and Edgewater State Park. The park offers tons of recreational activities, like beach volleyball and hiking. Or, watch the sunset and enjoy a relaxing picnic. The envy-inducing
mansions along
Edgewater Boulevard make for a great view as you stroll along. There are also lots of quiet spots to take a coffee break or grab a bite to eat. Don's Lighthouse is a landmark restaurant, and a great place for a nice meal or a drink. MoCa has desserts to satisfy and craving.
7.
East Fourth
The East Fourth Street neighborhood is Cleveland's entertainment destination. There's always a show to catch at the House of Blues or Hilarities. With cuisine ranging from Italian at Chinato to Japanese at Noodlecat to steak at the nationally recognized Red, The Steakhouse, there is no way you'll be disappointed. The nightlife is always bumping, so check out Society Lounge or Wonder Bar, both of which offer an extensive selection of wine, beer and cocktails.
8.
Gordon Square
Gordon Square is the Arts District in Cleveland, and home of the Cleveland Public Theater. Check out Project Runaway alum Valerie Mayen's YellowCake Shop, where exquisitely designed contemporary clothing is constructed in the store. You don't want to miss 78th Street Studios, with its monthly "Third Friday" showcases. Sweet Moses Soda Fountain & Treat Shop has delicious homemade confections, and the Gypsy Beans & Baking Co. is a great place to relax with a cup of coffee. Notable restaurants and bars include LUXE Restaurant and Lounge, and XYZ the Tavern.
9.
Shaker Square
/
Larchmere

Shaker Square is a quaint town square with unusual wares and an old fashioned feel. Stroll through the shops on Larchmere Boulevard, located one block north of Shaker Square. See what you can find at Loganberry Books, or find one-of-a-kind items at The Dancing Sheep. The fine dining scene is quite developed here, with options including Bon Vivant and Jezebel's Bayou. There's also Fire: food and Drink and SASA in Shaker Square.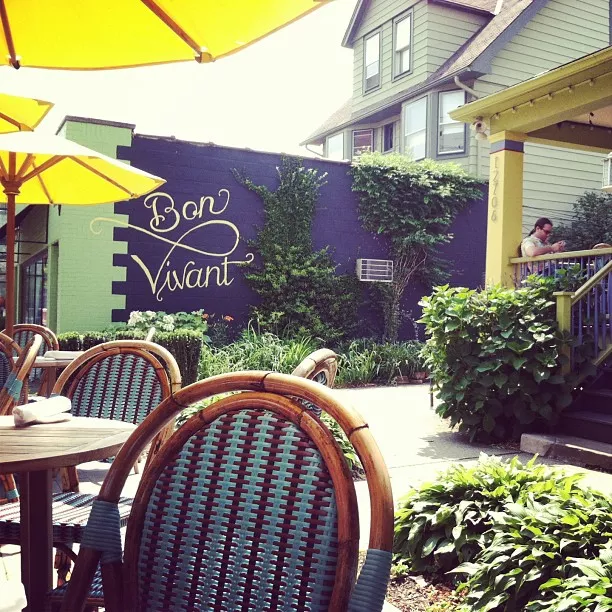 10.
St. Clair/Superior

St. Clair/Superior is an up and coming arts and culture mecca. All kinds of creative businesses, like Zygote Press and Media Design Imaging, call this neighborhood home. There are lots of galleries and unique shops, like Yates Apothecary, where you can learn how to blend your own perfume, and Collective Upcycle. You won't find better Asian food in Cleveland, so head over here for amazing dim sum or pho.
11.
Warehouse District

The Warehouse District houses a vibrant, bustling nightlife scene. There are tons of bars and restaurants, like Barley House, Mallorca and Blue Point Grille. The clubs are always fun, and they're all close enough to bar hop easily. Check out Anatomy, Dive Bar and Velvet Dog.
12. The Flats
The Flats are Cleveland's premier waterfront destination. With clubs and restaurants just minutes from sports and entertainment venues, it's the perfect place to enjoy Cleveland, with a view. Check out Lago Restaurant and Wine Bar, Willeyville and WXYZ Bar.
Lace up your walking shoes and get exploring, Cleveland!