Last month, Nerd Wallet ranked Cleveland one of the best cities in America for singles. Yay us! Time to celebrate! With whom, though? Um, well, go ahead and mime a high five to that invisible spouse of yours sitting next to you, because that's all you've got. Yeah, now we're sad.
But maybe 77% of us (according to the last census data) are single for a good reason. Maybe that's just the byproduct of the dating pool in Cleveland. That's probably it. It's you, not me. In fact, it's not just you, it's these exact 10 yous — the 10 guys that you've probably dated in Cleveland. You know them. We all know them.

The Guy Who Hangs Out With Kyrie Irving
The bartenders at the Barley House all know his name and he'll regale you with stories of hanging out with Kyrie Irving and the athlete hangers-on of Cleveland, which is bound to inspire more "Whos?" than "Ahhs." Basically, Kyrie once gave him a fist bump on his way to take a piss and he assures you that you'll both be on the VIP list for Kyrie's next party. He was just too busy to add us to the list last time.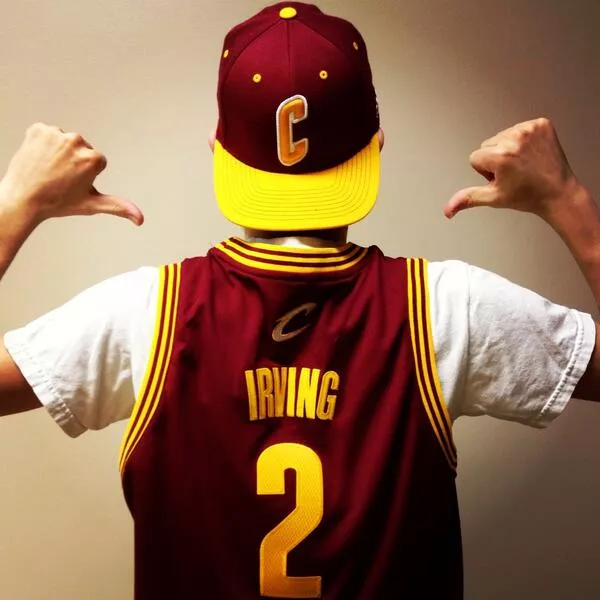 Photo via Twitter, @MGG614
Kyrie Irving
According to the last available data from the census department, 77% of Cleveland's population is single, but that population totals only at about 100 or so, which means the dating pool is about as big as the crowd at the last Browns home game of the season. Which means if you don't know someone else who's dated Kyrie Irving, it means that you were the one who dated Kyrie Irving. Unless it was Joe Haden.


Photo via Twitter, @KyrieIrving
The $30K Millionaire (Westside)
His plush downtown apartment is furnished with a futon and a coffee table he found at Goodwill. His fridge is stocked with one Dortmunder and half of a leftover steak from XO. He's all over Tinder, but his phone's a prepaid. He'll drop his plastic for bottle service on W. 6th, but no, he doesn't have any cash on him right now.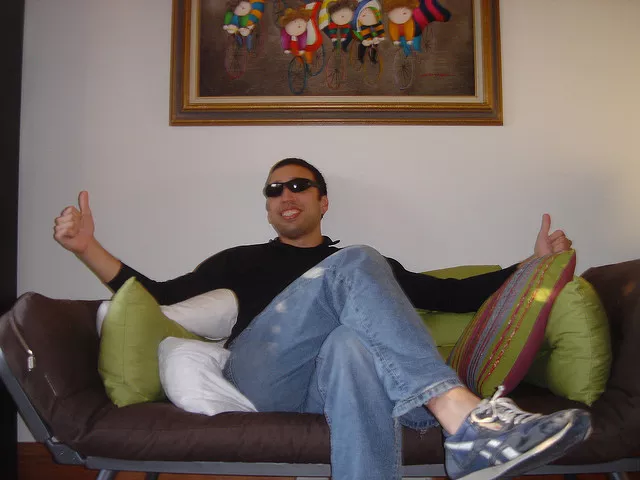 Photo via Flickr Creative Commons

The Actual Millionaire (Eastside)
You're not even sure that he works, and there's a good chance that he doesn't. Of course, he doesn't need to. His family has a palatial estate on the east side, they've got three more spread around the country, he just upgraded to a new luxury BMW, his trust fund is stacked, and 75% of his meals are eaten at Red or Moxie or Fire or some super-secret restaurant you've never even heard of. Unfortunately, his Amex card has more personality than he does. Of course, he would say that's all the personality he needs.
Photo via Flickr Creative Commons
The Ultimate Cleveland Sports Fan
He spends his mornings listening to sports talk radio, supplements that with a few podcasts at lunch, and returns to the radio for the afternoon. In between, he'll hit up Cleveland.com, ESPN and all the local sports blog. He's never far from Twitter (he's up to 734 followers, dont'cha know), dinner conversation involves talking about what Terry or Tony or Mary Kay or Bill or Jason said that day, and he silently scoffs when you don't know who he's talking about. Are you even listening? Evenings are spent watching whatever game is on, that is when he's not attending them. And if for some lame reason he can't watch on TV or be there, he'll be streaming on his phone or checking the scores. While you try to cuddle in bed, he's cuddling with his iPad reading about how Chief Wahoo should never go away. In fact, do you want to get matching tattoos in the morning?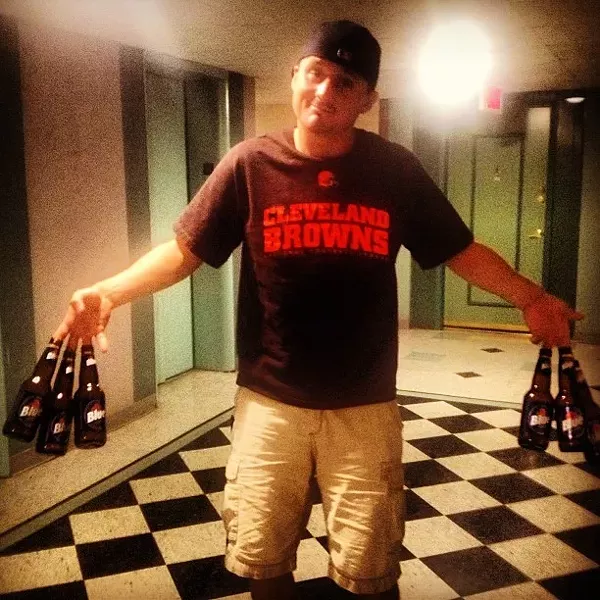 Photo via Instagram User Aimee

The Struggling Creative Genius
Who knows what he actually does — graphic design? branding? apparel? — except post on Instagram, but never anything that he actually makes, just motivational quotes about making art. He's allegedly creative, but he spends most of the time in his loft Googling apartments in Brooklyn or Portland. Anywhere, really, that can be funded by designing fliers for his friends' parties and CD covers for his friend that's in seven bands.
Photo via Flickr Creative Commons
The Lakewood Drunk
If it's not on Madison or Detroit, he probably hasn't been there. And if the fine establishment down the street doesn't have karaoke or $1 shots, he's probably not going. Yeah, he could get a nicer apartment somewhere else, but he really just loves the family atmosphere and community of Lakewood. (And, if he moved, he couldn't walk to the bar.)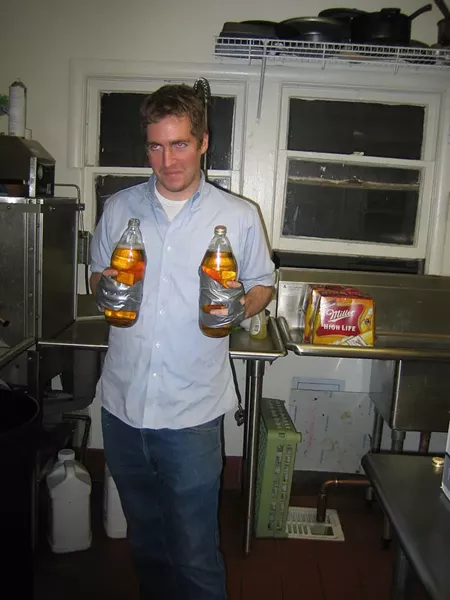 Photo via Flickr Creative Commons

The Parma (Or Willoughby, or Rocky River, or whatever) Townie
He went to your local high school and probably ended up at Kent State or Ohio State for a semester before realizing he really just wanted to move home and spend time with his parents and reconnect with his friends. He knows all the cops at that local cop bar but has three DUIs to his name — but no convictions since his uncle's the judge. Anyway, he could still really use a ride if you're offering.


Photo via Flickr Creative Commons
The Cleveland Foodie
That new place that opened last week? He's already been there. Actually, he was there before that, back at the soft opening where the chef/owner only invited his friends. And he was there before that too, at the other six gastropubs that claimed that address as home before that. Prolific at (Yelping at) work, he will be ordering for you, thank you very much, since he already researched the menu this afternoon and knows all 10 things he would like to sample, and he will be taking pictures of every dish before he takes a bite. That lights not quite right, can you hold your plate a little more to the left and bend out of the way so there's no shadow? Thanks. And no, he doesn't want to grab a quick bite at B-Spot; he remembers when Michael Symon was actually a chef and watched Symon cook his dinner back at Lolita when it was Lola. A little late to the party there, honey.
Photo via the Cleveland Scene archives
The Divorced Sketchy Rich Guy
He's rediscovering his youth and he's enjoying a helluva lot more this time because he's loaded. And now he's divorced, or at least says he's in the process right now, and no one can complain now when he does piles of blow at his East Fourth apartment. He's a lawyer, or maybe he works at PNC, you weren't listening, mainly because he was cutting you off while explaining you have to leave because he has to get up early to go to his kid's soccer game and yeah, his ex-wife is going to be there and you can't go, but it's totally over.
Photo via Flickr Creative Commons