It's picnic season, Cleveland.
And if that statement alone doesn't immediately excite you, think about the fun of breaking away to a local park to eat your lunch, instead of eating another lonely bite at your desk.
Cleveland has loads of great outdoor lunching spots complete with beautiful scenery and non-urban fresh air. So, break out those sandwich baggies and pack a couple of cold drinks, and take a mini-vacation away from the city at one of these spots.
Lake View Cemetery
Yes, it's a cemetery. No, it's not creepy. Lake View Cemetery doubles as a beautiful park, complete with plenty of benches and a big lake. There are also a ton of cool monuments and gravestones to check out, including the impressive Garfield monument.
Edgewater Park
Right on the shores of Lake Erie, Edgewater Park boasts a full view of Cleveland's lovely skyline. It's not too far away from the city, and you've got the option of soft grass or warm sand. Maybe dip into the lake for a short swim before your lunch break's over.
Wade Park Lagoon
Sandwiched (pun intended) between the Cleveland Museum of Art and Severance Hall, Wade Lagoon is an easy lunchtime destination. Geese and ducks gather 'round the pond, and if you look closely you can find large goldfish under the surface. There are lots of shady areas in the grass, but just be careful where you step.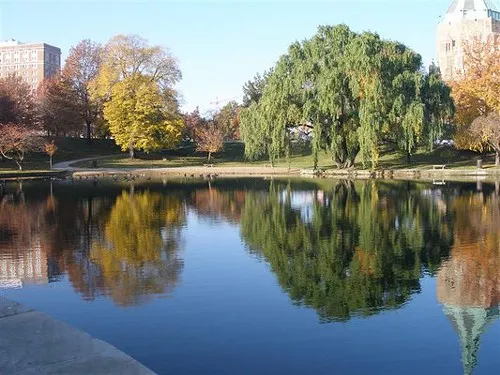 Cain Park
Cain Park is known for throwing big concerts in its outdoor amphitheater, but it also has acres of hiking and biking trails and plenty of green grass perfect for a picnic blanket. What's better than a dual picnicking/concert experience?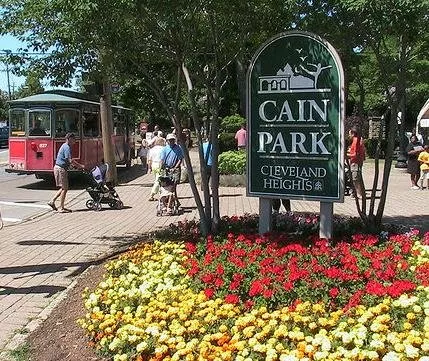 Huntington Beach
Reservable picnic shelters at Huntington Beach mean that picnics can be held here even on Cleveland's rainy days. But this place is even better on a sunny day, with a sand volleyball court and a beach. Bring a handful of your closest Facebook friends, have some fun, and then cool yourselves off with some Mitchell's ice cream at the concession stands.
Cuyahoga Valley National Park
Picnic tables are spread all around Cuyahoga Valley National Park, just itchin' for some local visitors. Some of them even include water and grills, which will make your basket that much lighter. And if you're feeling adventurous, maybe go geocaching to find some secret spots hidden in the park.