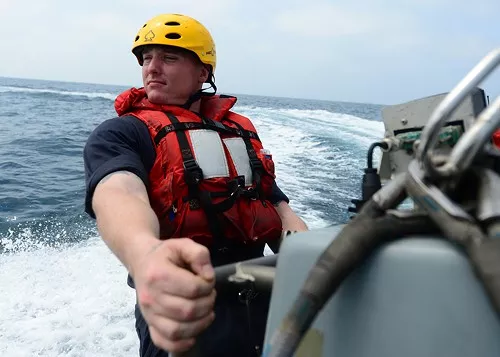 U.S. Navy photo by Mass Communication Specialist 3rd Class Harry Andrew D. Gordon
Navy Petty Officer 2nd Class Brandon Foor, from Lorain
Now and then, the Navy sends out awesome shots of personnel in service. Today, we're happy to feature Lorain resident Brandon Foor, who is presently stationed in the Arabian Sea. This photo was taken on April 19.
From the Navy:
Boatswain's Mate 2nd Class Brandon Foor, a coxswain, from Lorain, Ohio, attached to the aircraft carrier USS George H.W. Bush, conducts small boat operations. George H.W. Bush is supporting maritime security operations and theater security cooperation efforts in the U.S. 5th Fleet area of responsibility.