Now that the sun is shining (most days, anyway), farmers markets are a good place to hit up when you're striking out your grocery list. The prices are reasonable, the food is fresher, plus you don't have to worry about accidentally choosing that squeaky-wheeled shopping cart.
Next time you're out shopping, check out some of these markets.
North Union Farmers Market
Held at seven different spring and summer locations (and two for the winter), the North Union Farmers Market sells both fresh food and flowers during Ohio's warm months. This organization makes sure that only direct producers can sell their fruits and veggies here. So, you'll always know where your food is coming from, especially since the farmers are probably the ones handing it to you.
Coit Road Farmers Market
Coit Road Farmers Market has been around since 1932, when local farmers met in the same area to sell food out of the backs of their trucks. Later, it was transformed into a permanent farmers market location, which is now supported by donations, rent from the farmers and fund raising. Better yet, it's entirely indoors, which makes for easy shopping even on the rainy days.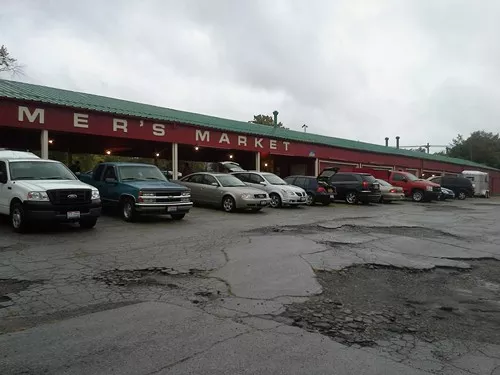 Gateway 105 Farmers Market
Gateway 105 is a direct response to Cleveland's food deserts. By helping to sell locally grown food, smoothies, plants and soap, it gets more Clevelanders access to fresh groceries. Live entertainment, health screenings and cooking demonstrations make this an educational event, too.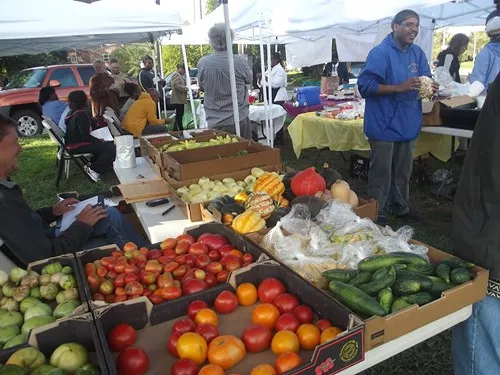 Downtown Farmers Market
Right in the center of Cleveland life, the Downtown Farmers Market takes place at Public Square in June, and at 5th Street Arcades until May 30. Last summer, there was a full schedule of live singers every week until the end of October. Pack up a blanket or a couple of chairs, and enjoy the music while munching on some healthy eats.
West Side Market
Sure, it's not a traditional farmers market. But, that doesn't mean it shouldn't be on this list. With a massive indoor vendor area, you can get almost anything you'd need (food-wise, at least). Plus, as the winner of this year's Best of Cleveland Best Farmers Market award, you know it's always a good place to stop.