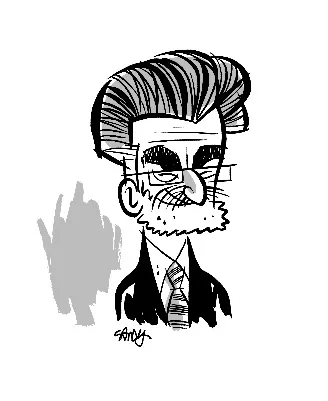 Cleveland, known in plenty of circles as a dangerous city and in certain sardonic circles as a city that just won't stay "in the box," has a problem. Mayor Frank Jackson knows this. He's always known this. And on Tuesday this week, the mayor rolled out a shiny new public safety agenda aimed squarely at the bloodshed decorating any number of city streets right at this very moment.
(This public meeting happened just a few weeks after a police department announcement that Chief Calvin Williams, et al., would be cracking down on violent crimes. At the same time of that public release, someone was shooting people down on Fleet Avenue.)
Anyway, today, when Jackson outlined how the city might go about taking care of business, he listed off a litany of violent crimes that had taken place just hours or days before the meeting. There were literally so many examples of gun-related murder in Cleveland that he started running out of breath.
Lending the rhetoric some historical precedence, Jackson said that Cleveland police had confiscated more than 9,000 firearms since 2006. That includes 861 taken from kids (and, of that, some 418 taken just this year). At issue is the fact that most violent crimes committed in Cleveland are done so by convicted felons who are prohibited from possessing guns.
The impending legislative initiative in Cleveland includes a new gun offender registry (anyone convicted of a gun-related offense must register their information with the city immediately) and a stronger crackdown on transfers of guns to convicted felons. Several new misdemeanor categories will be implemented, mirroring state code, including charges relating to carrying concealed weapons, using weapons while intoxicated, underage purchasing of weapons, etc.
Of course, none of those things are going to outright stop crimes from happening. Most of the announced changes to city policy are, like, already in effect to one degree or another. Jackson defended the initiatives as the best way to operate within the confines of the law. They'll make it "more risky," he said, to engage in gun violence. How or why that might be the case was never made entirely clear.
Thankfully, though, he also dropped the latest awesome Jacksonian quote: "There's nothing guaranteed in life. But we intend to make it more difficult for people who are not supposed to have guns to be held accountable." (sic), likely.
In all, City Hall was pretty much just being City Hall.