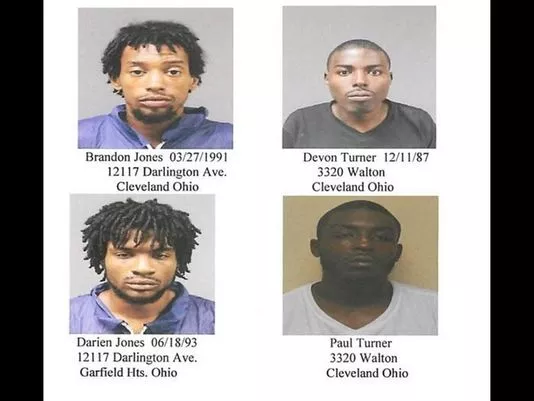 Photo via Cleveland Heights Police
Four men arrested in connection with the
Jim Brennan murder
at the popular bar owner's restaurant, Brennan's Colony, made a full confession on Saturday,
reports NewsNet 5
.
The men — Brandon Jones, Darien Jones, Paul Turner and Devon Turner — were charged with aggravated murder and aggravated robbery.
Brandon Jones was an employee of Brennan's at the time of the fatal attack.
Paul and Devon Turner were already wanted for failing to appear in court last month on a count of aggravated robbery; the two allegedly beat a man and stole his wallet, according to a
Fox 8 News article
.
The four men are expected in court today.