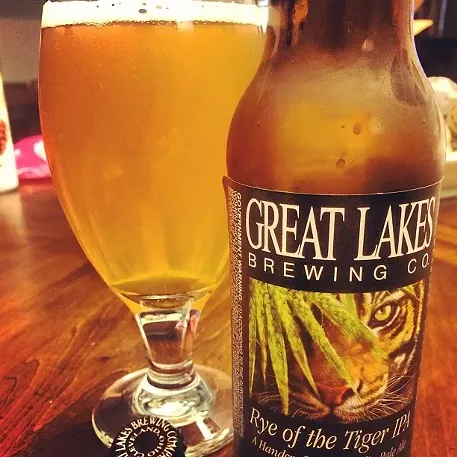 Photo via cheerforbeer79, Instagram
The NBA season is officially underway, and to celebrate the folks at Thrillist put together a list of
the perfect beers to enjoy
when watching your favorite teams.
Can you guess which local brewing company and variety Thrillist picked to best represent the Cavs?
Great Lakes Brewing Company's Rye of the Tiger.
Via Thrillist:
The Survivor tune that rhymes with this beer is one of the all-time great sports montage soundtracks, and there will be many a montage dedicated to this likely unstoppable offense.

Think these are the best suds to represent the home team, or do you have another favorite to throw back during a game?