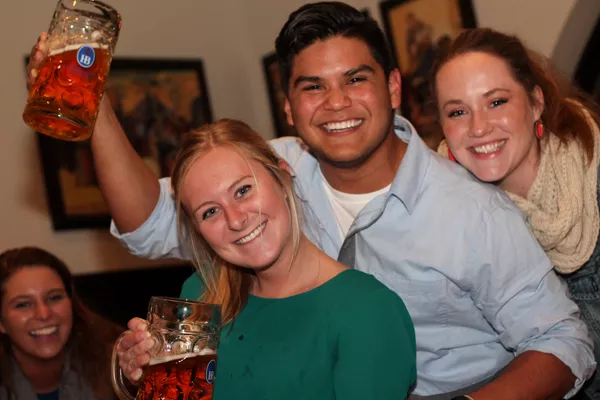 Photo via Emanuel Wallace, Scene
If you haven't yet stopped in for a drink (or two, or three) at Cleveland's
newly opened Hofbrauhaus
, take a break from your holiday shopping and swing by tonight for a Christmas beer keg-tapping party.
At 7 p.m., Jeff Kinzbach of Akron's 97.5 WONE will tap Hofbrahaus' own Festbier, an amber holiday lager made at the on-site microbrewery by the restaurant's own Josh Jones.
Tonight's party is free, and open to all, though the beer will cost you.
Find Hofbrauhaus at 1550 Chester Ave.