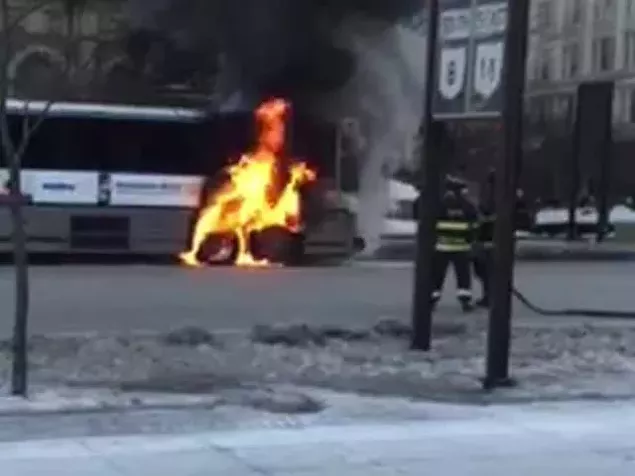 NewsNet5
is running with the report that an RTA bus caught on fire on Ontario Street in downtown Cleveland this morning.
Fire crews were apparently called to the scene— between Euclid Avenue and Superior Avenue— just before 8 a.m. when smoke was spotted coming out of the rear of the bus on the left hand side.
Passengers were aboard the vehicle when it caught fire, RTA officials says, but no injuries have been reported.
@TowerLightsCLE
tweeted out this view from the Terminal Tower this morning:
In case you forgot, today is Friday the 13th.