One of the bigger flash-in-the-pan narratives in Cleveland news this month has been the "community authority" plan
being pitched by the developers
of the Flats East Bank entertainment district project. The idea was to toss an extra 1.5 percent in sales tax, 2 percent in bed tax, and 2 percent in parking tax on top of the city of Cleveland's existing taxes — hiking prices within the district to offset public maintenance and security costs.
City Council approved the ordinance with 11 votes (Martin Keane, Anthony Brancatelli, TJ Dow, Brian Kazy and Dona Brady voted no), but the legislation required 12 votes to pass as an "emergency measure" and go into effect in 30 days. The 30-day mark was important, because the state law that sanctioned the idea of a community authority is going to "sunset" in March. Throughout the long, long, long deliberations over this measure, some City Council members seemed to use the word "sunset" every 10 seconds, using the looming expiration date as an impetus to just approvethislegislationasquicklyaspossible.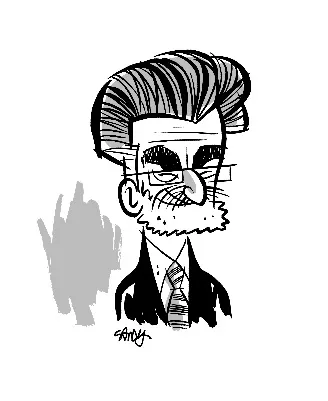 ILLUSTRATION BY PAT SANDY
It's all moot, though, as Mayor Frank Jackson has vetoed the whole deal.
"I do not support additional taxes that are not for city services or the payment of the city's debt obligations," he wrote, adding that the city has already funneled more than $37 million in loans and more than $18 million in grants to the district. This was only the third time Jackson had exercised his veto power since taking office in 2006, according to a spokesman for the mayor's office.
To reverse the veto, council would need to muster up a 12th vote.
During council hearings with the developers, the Flats East Bank reps intimated that they would return to the table in the event that this particular ordinance did not pass. It's likely that, via new legislation or an immediate scramble for that final vote, the community authority ordinance will be on the city's radar for a time.