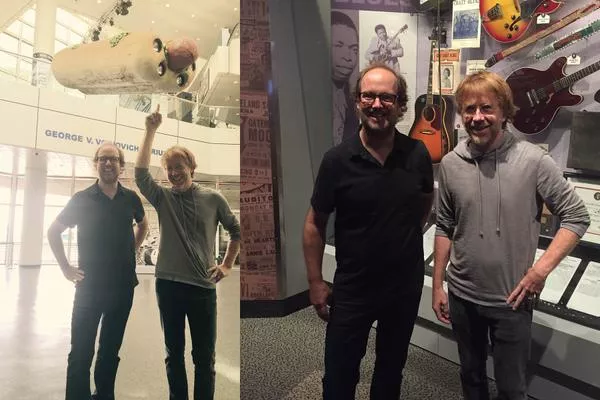 Trey Anastasio and Page McConnell took a trip up to the Rock Hall yesterday and
checked in
on their famous flying hot dog — beloved for its New Year's Eve appearances in 1994, 1999 and 2010.
Watch video below of Phish's midnight-to-sunrise set at 12/31/99's Big Cypress festival. The hot dog segment begins at the start of the video at 4:05, so you can get a sense of the irreverence that accompanies this monumental show and this band's history.
And Phish plays Blossom tonight!