A woman, her sister and their boyfriends walk into a motel. She checks in, then they notice something eerily familiar.
Her teal, brown and tan shirt and dark shorts matched the decor perfectly. And — cue your local TV news voice — it all has a local connection.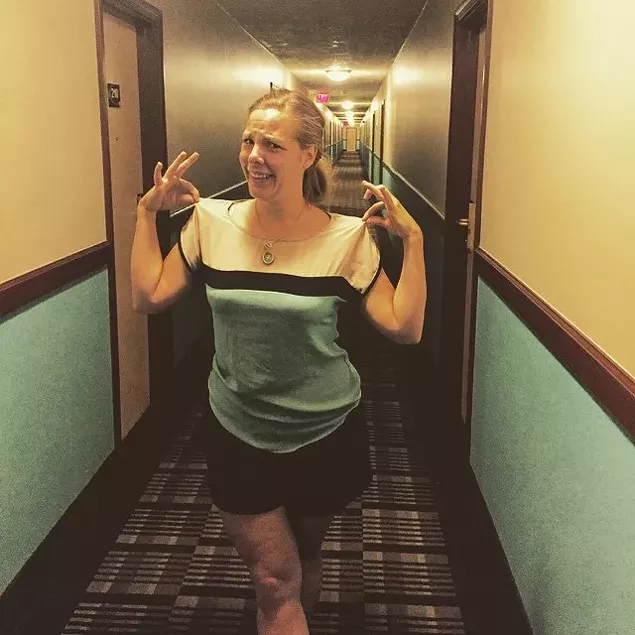 The group decided to crash at a Super 8 in North Ridgeville on their way to the Electric Forest Festival in Michigan. The woman says she bought the shirt at Ross in New York City and isn't particularly magical except for blending in completely with the walls from a distance. Her sister snapped the photo and posted it to
Imgur
, where it's been getting tons of attention the past couple days. So far it's gained more than 5 million views.
In response, people have been posting times they were accidentally twinning in random places all over the internet: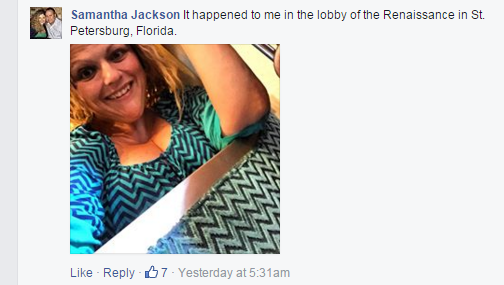 (
Hat Tip cleveland.com
)